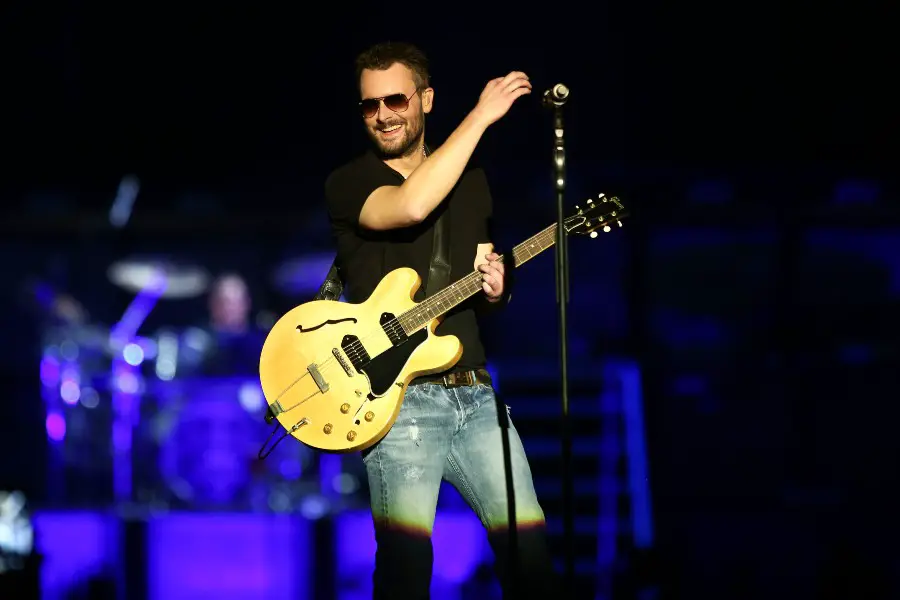 Eric Church became one of the very first artists, of any genre, to announce he was heading out on a massive tour later this year, with his Gather Again Tour, which kicks off this fall. The 55-city tour became a labor of love for Church, who was determined to do all he could to get his band back to work, and his fans back to enjoying live music.
"Once the vaccine becomes widely available, sometime this month or May, it became a little bit aggressive, but coming into summer, I felt as if we were going to be in a good spot going forward for fall," Church tells Variety. "We could do what a lot of people did, and punt to '22. But I've been as concerned about the country, and our psyche with the lack of music and sports and connection, the isolation … There was an opportunity for us to lead. We took the attitude that we're going to do this."
Church insists he didn't plan his Gather Again Tour blindly. Instead he did all the research he could, and had plenty of hard conversations, which led him to his decision.
"Since this thing began, I've said that the vaccine would be the only way for us to tour again," Church reflects. "I've looked at every possible scenario. Because nothing else has been going on, I have been involved in calls with municipalities, state authorities, epidemiologists and scientists, all this stuff. I never could see a way for us to test our way into touring. Not for the many people we play to. Maybe five or 10 states, but you'd never be able to play in 50 states without the vaccine."
The reigning CMA Entertainer of the Year, who takes that title very seriously, admits there were many, many challenges to launching his Gather Again Tour, challenges he boldly faced head-on.
"This is the hardest thing I've ever done by 50 billion miles," admits the singer. "Because the target moves every day. Things may adapt. But we're doing this. We're going to strap on guitars, gather people together, and we're going to start to pull people out of this nosedive. Call it stubbornness. Whatever you want. That is the way I approach this. I am very direct with it. I'm holding my ground here — drawing my line in the sand."
Church has relied on music to help him during some of the most challenging times in his life, which is why he firmly believes music will help people as they recover from the impact of a global pandemic.
"The real thing about COVID, when this autopsy happens, is that they talk about the Capitol riots, the hassles with vaccines," Church says. "What we don't hear about are the moments of unity — how many have we had in the last 18 months. When I play a concert for however many people, that crowd Is not all Democrats and not all Republicans. They don't care in that moment. They have their beers in the air, and their arms around each other. We've been isolated for so many months, and that isolation is dangerous. Too much of everything is about division. We have got to start having moments of unity again."
Church just released his three-album Heart & Soul album. Buy the project, and find tour dates, by visiting his website.