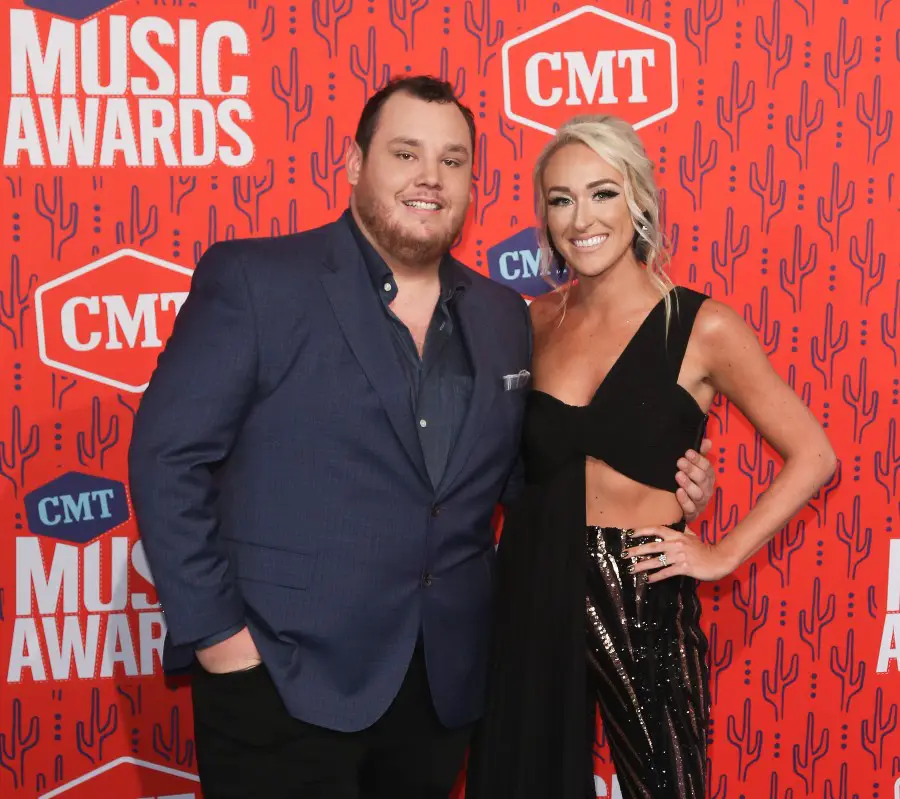 Luke Combs and his wife, Nicole, are the stars of his latest video, "Forever After All." The two, who got married last August, show off their beachside wedding, along with snapshots of their sweet love story, Combs' emotional reaction to seeing Nicole walk down the aisle, a lively reception and more.
"You could write a generic love song, and not to say it couldn't be done, but my wife's impact on my life has weighed heavily on the outcome of these songs," Combs told The Tennessean of writing love songs like "Forever After All," which he wrote with his frequent collaborators Drew Parker and Rob Williford. "These songs wouldn't exist without her. I don't think I would've been in that headspace — or been comfortable saying those kind of things — without going through that."
Combs wrote the song in early 2019, making it the first song he wrote in his new home, which is also the first home he shared with his now-wife.
Not much of Combs' wedding to Nicole went as planned. Their wedding, which was supposed to be a big celebration, had to turn into a smaller, more intimate ceremony — a ceremony that almost didn't happen because of a hurricane.
"My wedding was gonna be really big, and we had to change venues a week before. We had to cut our guest list by like 70%, and it ended up being so awesome," Combs told Radio.com. "I think back on it now and we wouldn't have even gotten to talk to everyone at our wedding if it wasn't the size that it became."
"Forever After All" marks Combs' 11th consecutive No. 1 hit. Following on the heels of songs like "Beautiful Crazy" and "Better Together," the 31-year-old says there will likely be plenty more love songs from him, thanks to his wife's influence.
"I enjoy writing that kind of stuff, and it's something that I feel like I have a little bit of a knack for," Combs said (via ABC Audio). "I don't necessarily want to be the love song guy, but I feel like kind of I am right now, which is just kind of where I was and happened to be at the moment."
"So I don't really have any control over that. You know, if she wasn't so great, then this wouldn't be happening," he continued with a laugh. "I got her to blame!"