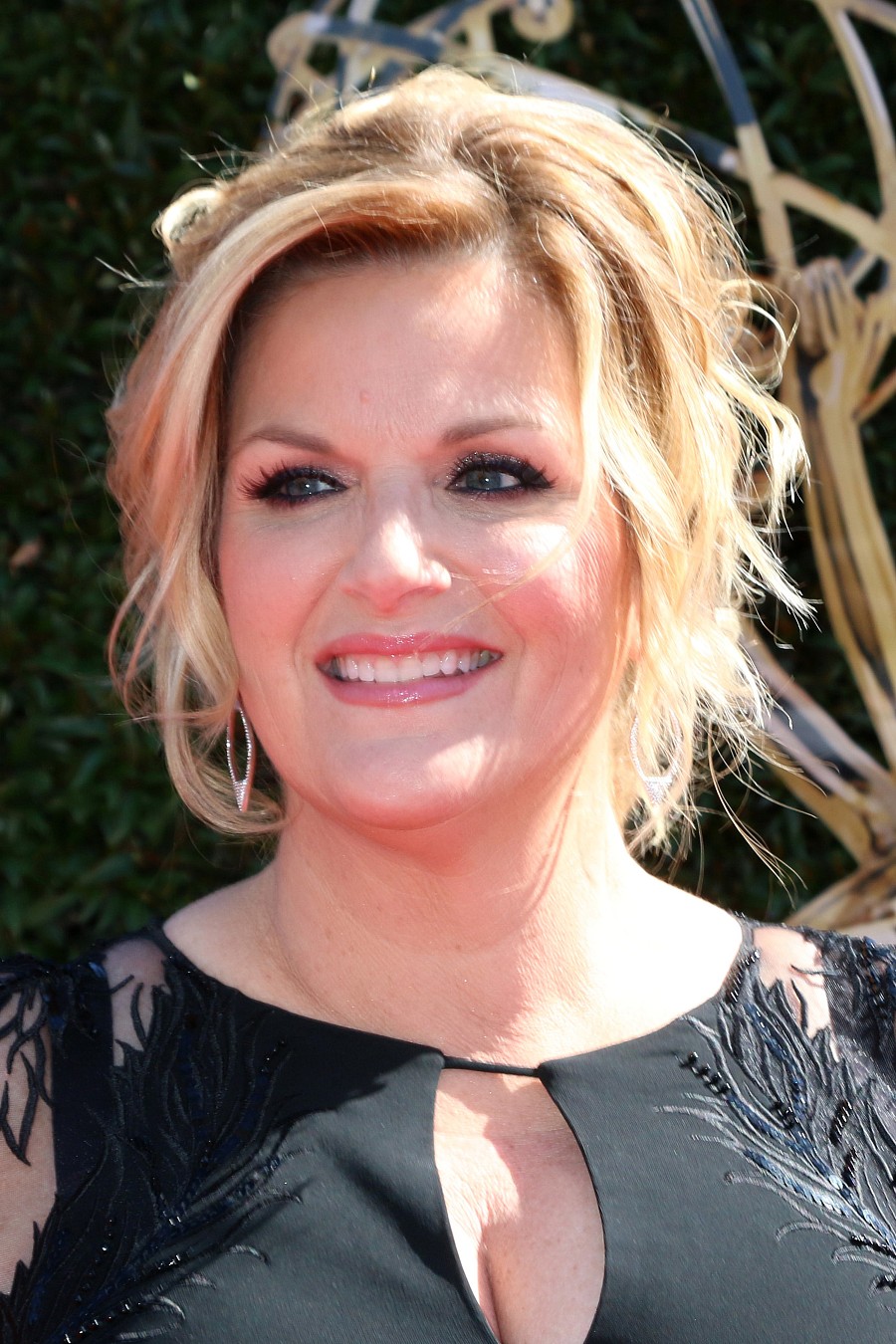 Trisha Yearwood is feeling better after battling COVID-19 earlier this year, but not everything has returned to normal. The Food Network star reveals she is still unable to taste or smell, two months after she contracted the illness.
"I lost my taste and smell, so food is kind of different right now," Yearwood shares on The Kelly Clarkson Show. "About five days in, I'm like, 'Honey' — because Garth makes my coffee every morning — I'm like 'I love you, but this is weak coffee. I love you but, did you put coffee in here?' And it was just like that. It's been about eight weeks. It's really weird. I think this is how normal people eat, so I think they eat when they're hungry. This is my theory. And they stop when their full. It's weird. Because it's so much about taste and smell, and if you can't smell, you don't really [crave foods], So now it's all about texture. I can tell if something's spicy. That's about it. Lots of hot sauce."
Yearwood also relies on her husband whenever she is making food at home.
"I love to cook, so now when I cook, I just ask Garth, 'Tell me if it needs more salt and pepper,'" Yearwood says. "It's the weirdest thing."
Brooks insisted on doting on his wife of 15 years, even if it put his own health in jeopardy.
"He's an alien, and I think we've proved this … I'm like, 'You have to get away from me,'" Yearwood recounts. "'You have to quarantine in another room.' He's like, 'No, no. We're in this together.' I'm like, 'Honey, I can not give Garth Brooks COVID. You can't get it.' And he never did. He had the vaccine; he didn't have any [symptoms], not even a sore arm. He's just an odd ball … I knew he wasn't normal, but he's an alien."
Still, Yearwood has nothing but praise for Brooks and how well he took care of her.
"He was really wonderful," Yearwood boasts. "He was really great … I was like, 'If you get it, I'm not going to sleep in the bed with you.'"
Yearwood previously sang the praises of Brooks, and how much their love continues to grow.
"Our marriage is a great love but also a great friendship," Yearwood tells Parade. "We laugh a lot and there's a lot of mutual respect. He is kind of perfect. He's neater than I am. His closet looks way better than mine. He's always been respectful. My only pet peeve is that he whistles—all the time. Right now, it's the theme song from The Dating Game. If I need him to change (literally) his tune, I'll sing a line of something else and then he'll be on that. At least I can change the station without him knowing!"