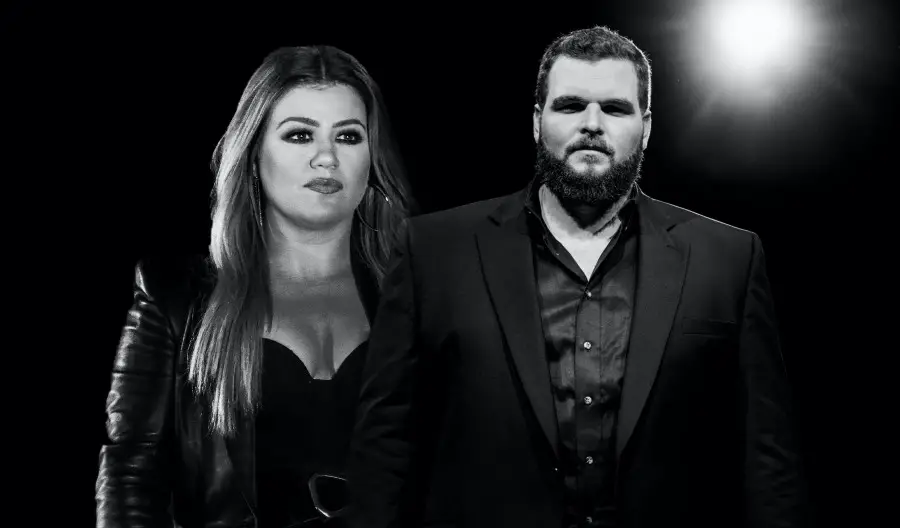 Jake Hoot joined Kelly Clarkson on her award-winning The Kelly Clarkson Show on Wednesday, March 31, to perform their duet, "I Would've Loved You." The song is from his recently-released Love Out of Time EP.
Clarkson agreed to sing with Hoot on the song the first time she heard it, with the message something she unfortunately relates to on a deeply personal level.
"If you have been in a relationship or you have been through a divorce, you understand that, that is a really hard thing to dive back into," Clarkson revealed on the Today Show. "That's not an easy situation and that's why I gravitated toward this song that Jake sent is because, one, I thought it was amazing. He's a fantastic singer, but songwriter. People that have been through a divorce, and you love someone so much, you feel that. I know this message well in my heart.
"Obviously, Jake does too and a lot of other people do too," she continued. "And I think y'all would agree: it's very hard to write a fresh idea right now. The messages have already all been said and i've never heard anything quite like this."
Hoot knew as soon as he finished writing "I Would've Loved You" that he wanted Clarkson to join him on the tune.
"She called me back immediately and she said, 'I want to shout this from the rooftops. Yes, I'm in," Hoot recalled of Clarkson's initial reaction after he sent her the song. "Like, let's get this done. And so trying to coordinate her incredibly busy schedule with mine, recording everything and then also a wedding coming up and then having to fly to LA to record, or having to send stuff out there, it just all worked perfectly."
Clarkson was Hoot's coach on The Voice, taking him all the way to a win in Season 17, and still staying involved in his career today.
"You've got so many things going on, and the fact that you take time to reach out to people, and check on them — I know you've checked on me a few times, and just the help and stuff has been incredible," Hoot gushed to Clarkson on Today. "I can't speak to anybody else, as far as them helping people after the whole Voice experience, but Kelly's been great. The fact that we recorded this, and then she's the one who actually came up with the idea to record the music video, and so the fact that she did that as well is just amazing."