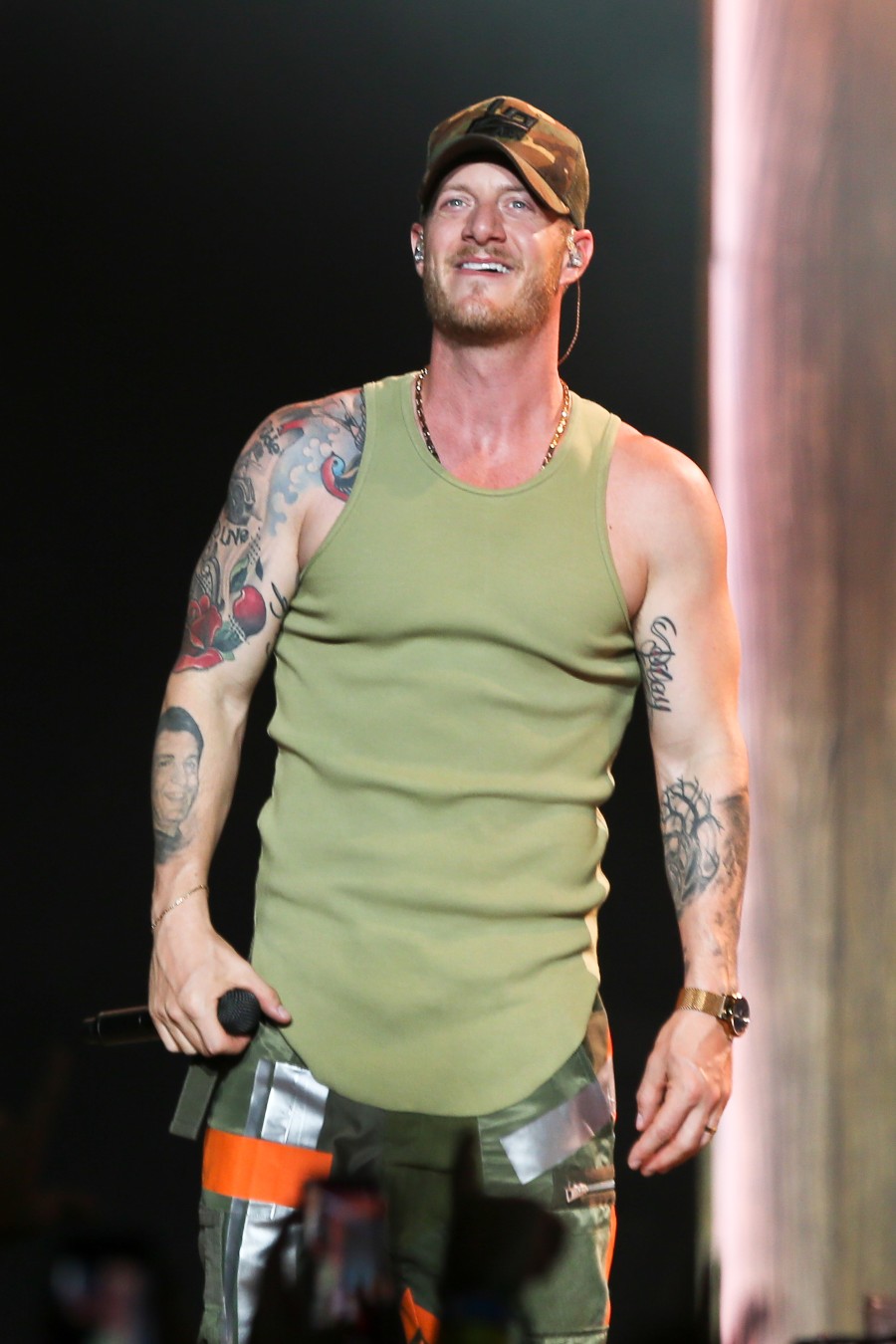 Not everyone sees the glass as full as Tyler Hubbard does. The Florida Georgia Line frontman unexpectedly spent almost two weeks quarantining on his bus, after he was diagnosed with COVID-19 while preparing to perform on the 2020 CMA Awards. Although the father of three hated being away from his family, he says the time was a surprising blessing in disguise.
"I'm good. Honestly, I feel really fortunate," Tyler told ABC Audio. "I was able to have 13 days of alone time on the bus, which was bittersweet. I missed my family like crazy but I didn't feel terrible so I got to make the most of it."
"I wrote a bunch of songs and made the most of the time, and it kind of flew by," he added. "I feel great."
Tyler also had to have surgery earlier this year, after rupturing his Achilles tendon and breaking a bone in his ankle as a result of a dirt bike accident. Still, he feels a lot of appreciation for everything the year has brought him, and optimistic about heading into 2021.
"I'm feeling really grateful and really blessed and excited and I feel like we're at the end of a crazy season and the beginning of an awesome one, for sure," he states. "It may be another crazy one but I believe it's gonna be awesome."
Tyler and his duo partner, Brian Kelley, recently made headlines after they unfollowed each other on social media, over a disagreement about the Presidential election.
"Somebody sent me an article two days ago that me and BK were breaking up and I thought, 'Well, that's news to me,'" Tyler told People. "I unfollowed BK for a few days while we were … in the middle of this election and everything going on. I even called him and told him; I said, 'Hey buddy, I love you. And I love you a lot more in real life than on your stories right now. So that's why I'm unfollowing you. Nothing personal. I still love you. You're still my brother.' I just didn't want to see it every time I opened Instagram. And so it wasn't a big deal."
Stil, the two are still close, both personally and professionally — and are back to following each other on social media as well.
"We're on great terms," Tyler revealed. "We're feeling stronger than ever. We're loving and supporting each other through even all the chapters that we're in now and excited for the future. But I thought it was pretty humorous and entertaining that somebody took the time to notice that in the first place and then turn it into a story that FGL is breaking up. That being said, we can't wait to go on tour next year together."