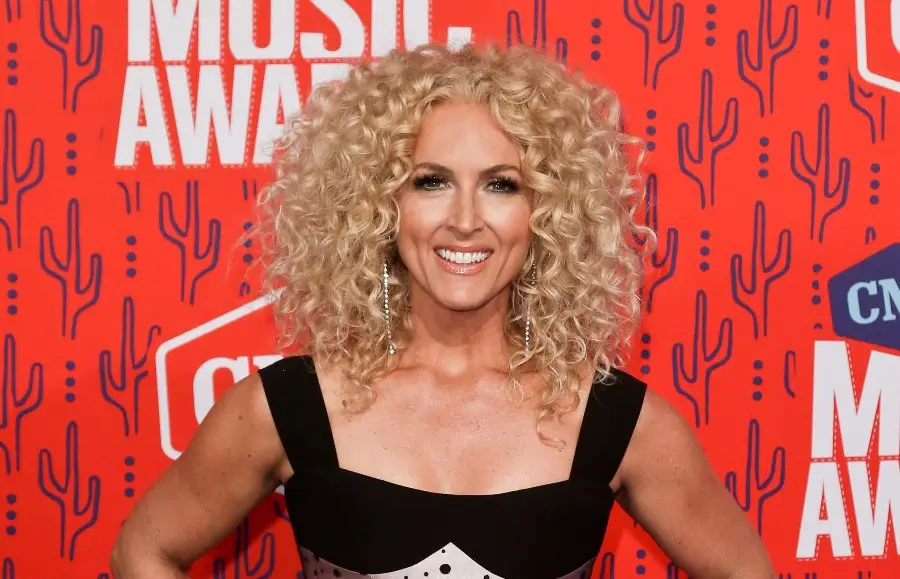 Little Big Town's Kimberly Schlapman just released her children's book, A Dolly for Christmas, but that wasn't her first book. The singer previously released Oh Gussie!, a cookbook of some of her favorite recipes, and also had a cooking show, Kimberly's Simply Southern, which aired on GAC. So as America heads into the Thanksgiving holiday, the mother of two is sharing some of her tips for making sure the meal is spectacular.
"I like to inject my turkey," Kimberly revealed on The Bobby Bones Show. "I have a recipe in my cookbook, and I inject it with peach sauce, which gives it a little sweetness and a whole lot of moisture, so that it's really, really tender. But I think injecting the turkey, and then basting it all the way. Every 30 minutes as you're cooking it, get a baster in there, get the juice from the pan and pour it over the turkey, and do that all day long. And you have yourself a juicy little turkey!"
Kimberly also has a suggestion for a side dish, especially for someone who is inexperienced in the kitchen.
"[This is] a really super easy one," Kimberly said. "Green beens; fresh green beans are the best, if you can get fresh green beans, the long kind that you don't chop up. Wrap them in bacon, and then drizzle some brown sugar on top, and bake them. Get them a little bit crispy, and you will impress the socks off folks."
A Dolly for Christmas is the true story of her own family, and the adoption of their youngest daughter, Dolly, after their oldest daughter, Daisy, prayed for a little sister. Although it is a children's book, the 51-year-old says it's really a message of hope for everyone.
"Nothing is impossible. Nothing is impossible," Kimberly said Today Show. "Daisy had prayed for a baby. Literally every night, for five years, that little girl prayed and prayed. And then, one year, she told my husband and I, 'I'm gonna ask Santa for a baby.' And we were like, 'Okay … well, okay.' So she sat in Santa's lap, and she asked Santa for a baby. That happened, actually, at the adoption agency. They had a Christmas party. She asked Santa for a baby, and everyone in the room said, 'Oh that poor, precious child.'
"And then, not too long later, we got a call that a baby girl needed a family, and that was our Dolly," she continued. "And oh my goodness, when we told Daisy about it, she jumped up. She was just jumping up and down crying, saying, 'This is our baby! This is our baby! I believe!"