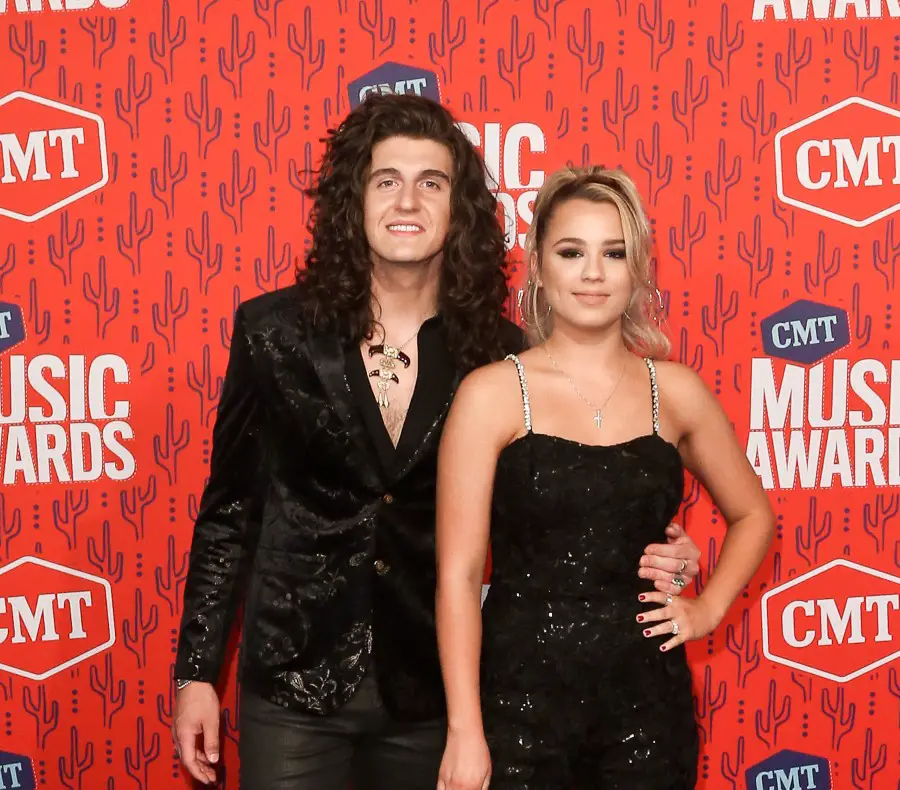 Gabby Barrett is pregnant! The American Idol alum announces she is expecting her second child, a boy, with her husband Cade Foehner.
Barrett shared the news on social media on Sunday, May 8, in honor of Mother's Day, by posting a video of her ultrasound.
My son. 💙 Another LIFE we get to love and cherish.
Happy Mothers Day! pic.twitter.com/nTmGxiI75J

— Gabby Barrett (@GabbyBarrett_) May 8, 2022
Barrett and Foehner, who wed in 2019, are already parents to one-year-old daughter, Baylah May. The two parents star together in the video for her latest single, "Pick Me Up." The song is from the deluxe edition her platinum-selling debut album, Goldmine.
"This was a very personal video for me to shoot – taking on the lead with my husband Cade, and even being reminded of our daughter Baylah by having a little girl play her on set," Barrett says of the touching video. "And my goodness, when I saw the full clip for the first time, I teared up. This one just touches my heart in a very special way."
Barret's career took off after coming in third on American Idol in 2018. The Pennsylvania native released "I Hope," which became a multi-platinum, No. 1 hit for Barrett, staying at the top of the charts for an astonishing 20 weeks. She also won numerous awards and accolades, including the ACM Award for New Artist of the Year in 2021.
"It's overwhelming but in the best way," Barrett told Entertainment Tonight. "This is one of those things where it's hard to put into words because it doesn't really feel real. When you work for so long towards something and it actually happens, it's hard for me to switch gears because I've just been in the mode of trying to get to these places, getting on the award, and getting number one songs. Now that you're actually at the pit stop, 'We're here, we're making a stop.' It's like 'Whoa!' It's really cool."
Barrett will enjoy being pregnant while on the road. The 22-year-old is hitting the road this summer on Jason Aldean's Rock N' Roll Cowboy Tour, kicking off on July 15. Before Aldean's massive tour begins, she will also join Brooks & Dunn for a couple of dates on their REBOOT 2022 Tour.
Find all of Barrett's music and tour dates here.