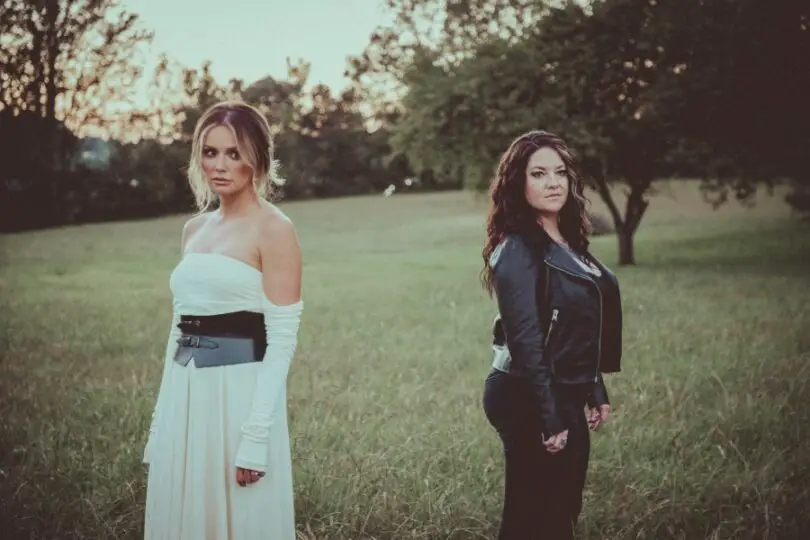 Carly Pearce and Ashley McBryde officially have the No. 1 single in the country, with their "Never Wanted To Be That Girl" duet. The song is from Pearce's 29: Written in Stone album.
Pearce celebrated the achievement while on the road with Kenny Chesney, on his Here and Now Tour, posting about the accomplishment on social media.
"When [Ashley McBryde] and I were writing 'Never Wanted To Be That Girl' with [Shane McAnally], we were just in the moment, thinking about the women we want to be and the way that's not always how life and love turn out. But nobody ever paused long enough to think about having a #1 record or winning an Academy of Country Music Award. We wanted to shake off an honest mistake, and now here we are with the No. 1 song at Country radio and the ACM trophy for Music Event of the Year.
"Sometimes out of something bad comes something good," she continues. "Thank you to everyone who plays Country music, our fans, our record labels, management teams, agents, our bands and everyone in between. Ashley, I am so proud to call you my friend, my sister and I will forever be grateful for this song bringing us together. Gonna go cry for the 100th time!
When @ashleymcbryde and I were writing "Never Wanted To Be That Girl" with @shanemcanally, we were just in the moment,…

Posted by Carly Pearce on Sunday, May 8, 2022
"Never Wanted To Be That Girl" is Pearce's third No. 1 hit but McBryde's first, which makes the song's success that much sweeter.
"Just thinking about how this song even came to be: I had an idea to have Ashley on a song and she was on board," Pearce shares with her record label. "And just to see what it's done and the stories that we've heard, and to be two women to get a number one – it's Ashley's first, which I think is really awesome, and I'm so happy for her. And this is the kind of music that I want to write and I want to sing, and to see it do what it's done at radio makes me really proud."
It was Pearce who reached out to McBryde to write together, after being a fan of McBryde and her music for years.
"'Never Wanted To Be That Girl' was exactly how 'I Hope You're Happy Now' happened for me," Pearce tells Everything Nash. "I played a show with Luke Combs and I wanted to write with Luke, so I asked him. I played a show with Ashley. I wanted to write a song with her, so I called her and asked her … I think musically, if you listened to us sing, we're very different, but we sing the same. We come from the same part of country music. She's a little edgier than me, but we know our stuff. I just really am a fan, and I think that she felt the same way about me."
In both the song and video, the 32-year-old made it a point to shed light on both sides of the story, without ever having the two women connect in person.
"I think that what's so cool about this song is it is two women that never meet in the song," Pearce explains. "We never meet, but we're experiencing something so similar. It almost wrote itself in the room, of her perspective, to my perspective. It's something that I think a lot of women go through and deal with."
Find a list of all of Pearce's upcoming shows, as well as all of her music, at CarlyPearce.com.