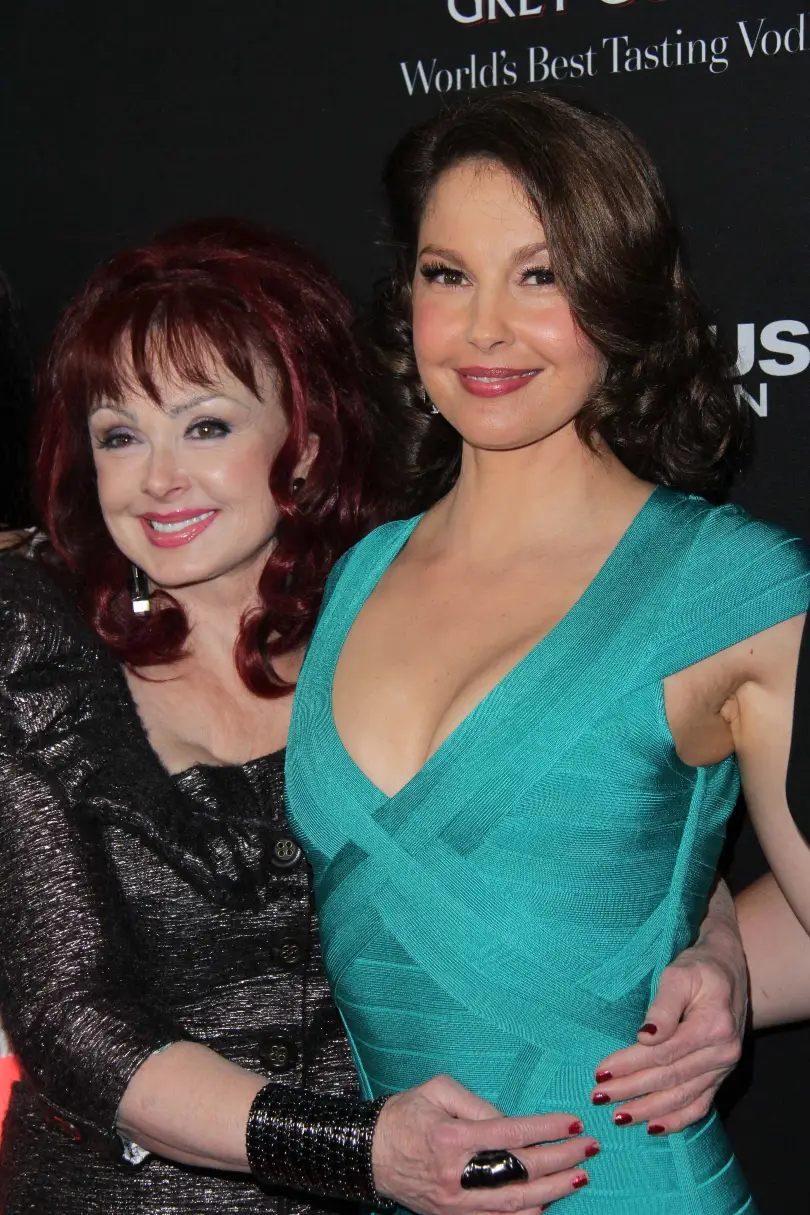 For Ashley Judd and her sister, Wynonna, the timing of their mother Naomi Judd's death couldn't have been worse. Not only did Naomi pass away one day before The Judds were to be inducted into the Country Music Hall of Fame, but her death came a little more than a week before Mother's Day, a holiday Ashley can no longer celebrate with her mother.
"This Sunday is abruptly, shockingly, my first Mother's Day without my mama," Ashley says in a piece she penned for The Tennessean. "She died just hours before her peers at the Country Music Hall of Fame could demonstrate to her how much they esteem her. She died just days before my sister and I could show her again how much we love and honor her."
Ashley and Naomi already had plans for Mother's Day, plans that tragically had to be canceled.
"It wasn't supposed to be this way," Ashley says. "I was supposed to visit her on Sunday, to give her a box of old-fashioned candy, our family tradition. We were supposed to have sweet delight in each other's easy presence. Instead, I am unmoored. But my heart is not empty. It is replete with gratitude for what she left behind. Her nurture and tenderness, her music and memory."
Ashley closed her lengthy letter by vowing to remember Naomi for who she was, even while battling the mental illness that ultimately took her life.
"This Mother's Day, I choose to honor my mama for the person she was, a mother and so much more," Ashley concludes. "And I ask you to honor your own mother, if you are lucky enough to have her. Honor her for more than her labor and sacrifice. Honor her for her talents and dreams."
Both Ashley and Wynonna praised their mother at the Country Music Hall of Fame induction ceremony, where Naomi's loss was acutely felt.
"I didn't prepare anything tonight, 'cause I knew mom would probably talk the most," a tearful Wynonna said from stage. "My heart's broken and I feel so blessed, and it's a very strange dynamic to be this broken and this blessed … Though my heart's broken, I will continue to sing. This is the first time I've talked since saying goodbye. At 2:20, I kissed her on the forehead and I walked away and this is the first place I've been."
"I'm sorry that she couldn't hang on until today," Ashley added. "Your regard for her really penetrated in her heart, and it was your affection for her that did keep her going in these last years."
Photo Credit: Jason Kempin and Terry Wyatt/Getty Images for the Country Music Hall of Fame and Museum