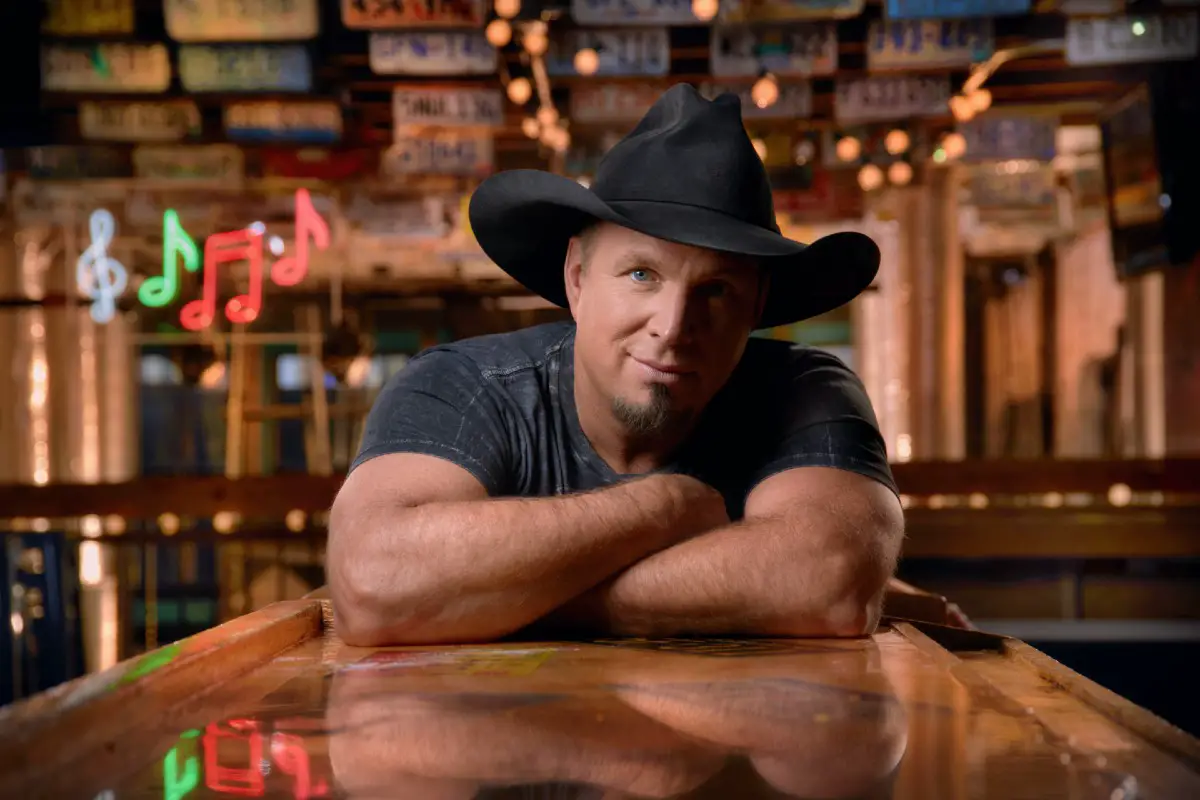 Garth Brooks is sharing more details about his upcoming Friends in Low Places Bar & Honky-Tonk. The Country Music Hall of Fame member, who recently started an Instagram page, Facebook account and Twitter page for the new venue, reveals that he plans to make Friends in Low Places the premier destination for tourists visiting Music City.
"If you're going to open a bar, you're going to want to bring something that people go 'Now, you've been to Nashville,'" Brooks said in his Inside Studio G livestream (via People).
It was someone who was part of his weekly Inside Studio G series who Brooks credits with giving him the idea for Friends in Low Places in the first place.
"I think it was also somebody's idea on here…to open a bar in Nashville," Brooks revealed. "And so now here it comes. We got the first look at what the Friends in Low Places logo looks like. But I can't wait to see merchandise with this on it."
You made the song what it is… now let's make the BAR what it can be! Follow Friends in Low Places Bar & Honky-Tonk and join us!!!! love, g

Posted by Garth Brooks on Tuesday, June 7, 2022
Brooks previously predicted that Friends in Low Places would become the must-see destination for visitors, as well as a mainstay for locals.
"Friends In Low Places will be the Chick-Fil-A of honky-tonks," Brooks predicted (via The Tennessean). "I want a thumping, crazy place where people feel good — but they're also safe, loved, comfortable, and are treated well with good manners."
While Brooks can do whatever he wants with his new place, the 60-year-old says it will be remisicent of the places he used to frequent in his younger years.
"It's a classic honky-tonk," told CMT.  "It's what I grew up in. It's a bar along one wall, a bar along the other wall, and the rest is just space to dance or whatever you want to do."
"I'm hoping this place is a thumping place that always looks like something is going crazy in there. I like that," he added. "But when you walk in, I hope it's country music that you hear."
Brooks will obviously play plenty of his own music, but he says visitors should expect to hear a variety of other country artists as well.
[Friends In Low Places] will be a classic honky-tonk, because country music has been so good to me," Brooks explains. "King George [Strait], Merle Haggard, Trisha Yearwood, Reba McEntire and Dolly Parton should be played on Lower Broadway in 2022. I don't think that's too much to ask."
"We'll also play Luke Bryan, Kenny Chesney and artists like Ashley McBryde, too," he adds. "It'll sound like a Garth Brooks concert in there: undeniably all country music."
An opening date for Friends in Low Places has yet to be announced. Friends in Low Places is located at 411 Broadway.