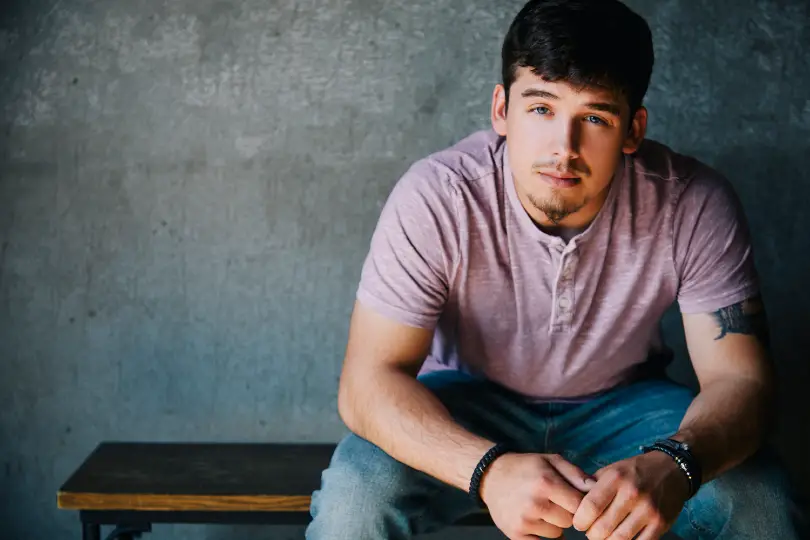 Noah Thompson will make his CMA Fest debut this week. The recent Season 20 winner of American Idol  kicked off the week by performing at The Bluebird Café (where he was joined by runner-up, HunterGirl), and will also join Jimmie Allen at CMA Fest on Thursday, June 9.
"We got a lot of plans [for CMA Fest], actually. I'm trying to just get an idea of what Nashville's like," Thompson tells Music Mayhem. "I guess that's what I'm trying to do for me. At CMA Fest, I'm gonna be performing 'One Day Tonight' with Jimmie Allen's band, so looking forward to that."
Allen and Thompson FaceTimed each other to talk about the song's arrangement, with the "Down Home" singer also offering his support to the 20-year-old.
"Jimmie is awesome. He's a really good dude," Thompson boasts. "He basically said for me to look at him as an older brother. He understands. He's been in my shoes before, so he gets it and he wants to help me out in that way. So I appreciate him for that."
Thompson was raised in the small town of Louisa, Kentucky, with a population of around 2500. He spent time in Los Angeles, filming American Idol, but says he is much more comfortable in Music City than in LA.
"Being down here [in Nashville], I don't feel away from home. I mean it just feels the same almost," Thompson says, adding, "It's kind of hard to believe that I'm down here doing all this. It's just really fun."
It's a good thing Thompson feels comfortable in Nashville, since he might soon be spending a lot more time in the city, as we he works on new music.
"That's kind of what I've been talking to everybody down here about," Thompson says. "They understand that and I feel like that's the best way they can be with me. [Hopefully] they just wanna throw me in a room with some people that can understand me and understand that I'm so new to all of this and I'm just learning as I go."
"One Day Tonight" shot to the top of the iTunes chart after Thompson was crowned the Idol winner. The sudden success was a bit overwhelming for the former construction worker, whose life and career quickly shifted thanks to American Idol.
"I think it is still sinking in," he told Fox Lexington. "I feel so blessed and great to be home and I get to see my family for a little bit and take this all in, this is a big thing for all of, us not just myself."
Allen is scheduled to appear on Thursday, June 9, at 10:00 AM at the Chevy Riverfront Stage.
Download or stream "One Day Tonight" here.