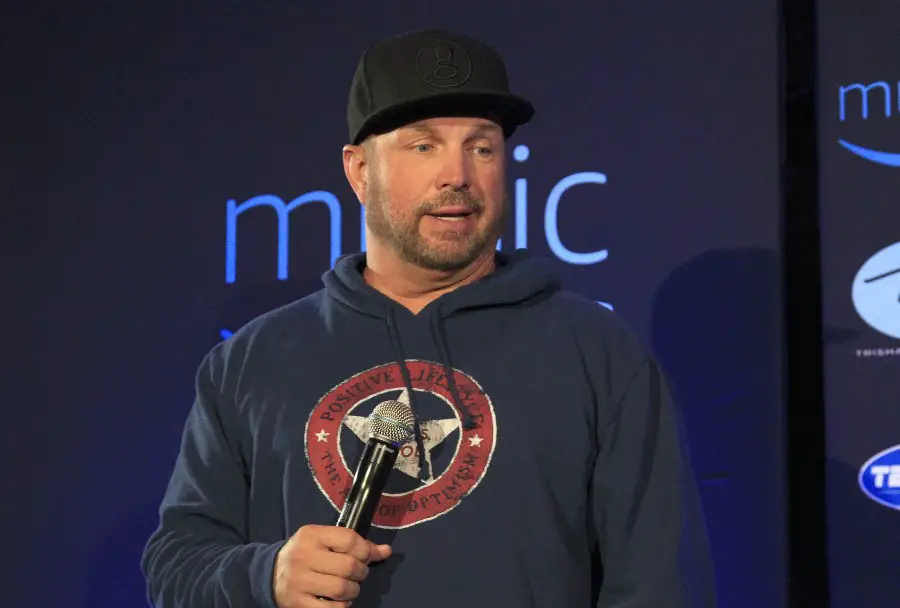 Garth Brooks is speaking out about his decision to cancel the remainder of his dates on his Stadium Tour. The Country Music Hall of Fame member shared more about the reason he decided to cancel the dates, amid increasing cases of the delta variant of COVID-19.
"It was the right decision to make, even though it was not my favorite decision," Brooks said on Inside Studio G, adding that he has the final say on whether shows will or will not take place.
"I'm the guy that makes the decisions, so I'm going to take all of this, no problem whatsoever," Brooks said. "What happened was earlier in the week, I don't know if you guys know this, but Seattle's on-sale was called off because what's happening is we're starting to get shows that we can't perform. Now, try to remember, 2021, we dropped the flag to go out on tour, because we thought the wave was behind us. Now the second wave comes, now you're going to see tours dropping out too."
Because of the canceling of other tours, including Florida Georgia Line's I Love My Country Tour, logistically Brooks said it is a challenge to find places to play.
"What happens is 2022 becomes impossible to book dates for arenas and stadiums," Brooks shared. "So why not delay it, postpone it, instead of clean it? Because we can't guarantee we've got a gig in '22."
Unfortunately, even if he can't rebook the five remaining dates on his Stadium Tour that were canceled, the 59-year-old says there is no chance of continuing the Stadium Tour past next year.
"This Stadium Tour ends, no matter what, in August or September of next year … COVID will not make this Stadium Tour go longer than it has been," Brooks maintained, adding, "I hate to say it was the right decision, because I hate the decision, and I hate being responsible because I'm an artist. Artists shouldn't be responsible. Artists should get to make stupid mistakes like all of us."
Although the dates have been canceled, the country music hitmaker hints he hasn't entirely given up on touring at some part in 2021.
"I'm sincerely hoping we are back on tour before the year's end," Brooks previously said. "With that said, the most important thing to me is fulfilling my end of the Stadium Tour by making sure every show is doable before putting tickets on sale (that is why we pulled the Seattle on sale) and making sure the environment these people are trading their time and money to put themselves into is not only the best experience ever, but also the safest one we can provide."