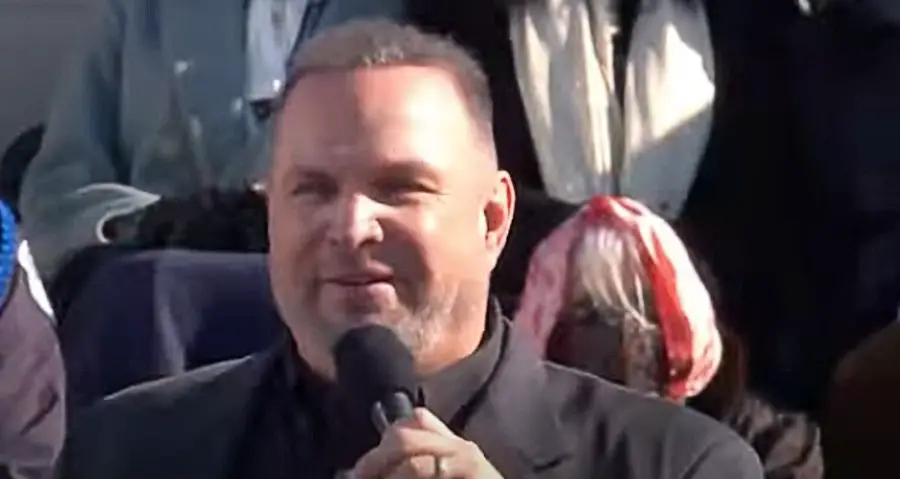 Garth Brooks sang "Amazing Grace" at the inauguration of President Joe Biden, but he's willing to do more — much more. The 59-year-old was asked, during his Kennedy Center Honors ceremony, if he would be willing to serve in other capacities, something he said he would be happy to do, regardless of political parties.
"The truth is this. Politically I stand with this: I believe in love," Brooks said. "That's it. And I believe for the best person for the job, whatever that person is, that love is going to be a big thing to get my vote. So my thing is, if you ask, I'll be happy to serve this country. I don't need to do it in the honor that my father did, as a former Marine, my brothers did in the Air Force and in the Army. So this is my way to contribute."
For Brooks, the best way to serve the country is not by political rallies or speeches, but simply by spreading love.
"We're all kind of sending love. For me, there's a gap right now. We gotta build that bridge. We got to. And the only way you're going to build the bridge is to open these," Brooks said, pointing to his ears, "and shut this (mouth). And try and figure that out … I had a buddy that just got her citizenship. I've known her forever. I didn't know she wasn't a citizen. She got her citizenship, and so they asked me to come with them when they get their citizenship.
"I cried like a baby the whole time," he continued. "There's things you totally forgot and had taken for granted as a citizen. But when you do the Pledge of Allegiance, one word stands out. It's indivisible. Right now we're divided. Right now we need to fix that. So if my service can somehow help with that — it's gonna take every one of us — I'm in."
Brooks previously spoke about his performance at Biden's inauguration, sharing a glimpse of what happened behind the scenes, starting with saying hello to President Barack Obama.
"I hugged his neck," Brooks told the Washington Post. "Hugged Miss Michelle … As I'm hugging Miss Michelle, there's the Clintons — so I go over and hug them and tell them I love them. Then I hear this voice go, 'Hell, you love everybody.' I look over and there are the Bushes. Now, 41 — Jiminy Christmas, I worship that man and I worship his family. So I go hug them."
"And now I'm holding things up. It's like, 'Oh, crap!' So you just try and run as fast as you can and get out of there," he continues. "It's gotta be some kind of record. I don't know who has hugged that many presidents in that short of time."