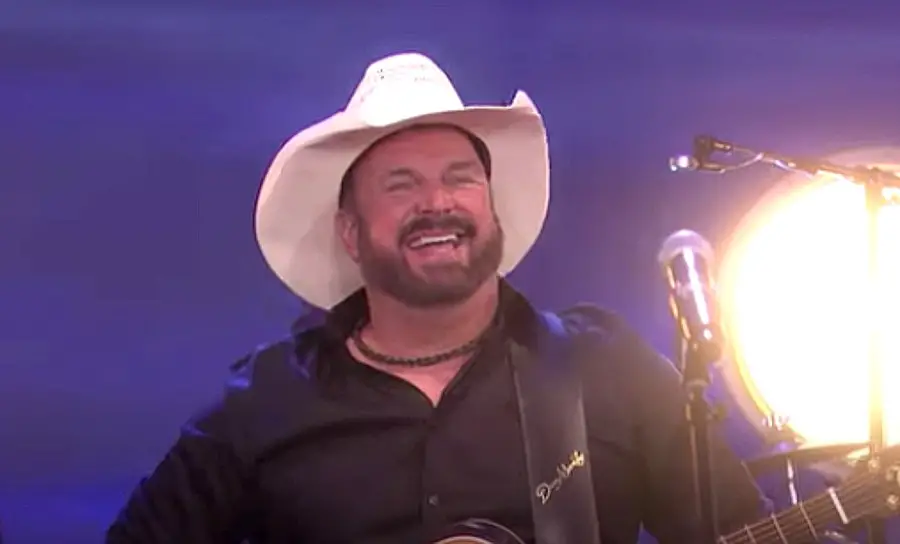 If Garth Brooks could be anywhere right now, it would be the stage. The Oklahoma native was well into his scheduled three year Stadium Tour when COVID-19 forced him, and every other artist, off the road and into their own homes. For Garth, the time off the road has been devastating for him, for very personal reasons.
"The blessing in this curse is my love for getting to play music goes so beyond anything that's got to do with making money," Garth shared with Billboard. "You kind of need to find that out, because in this business, they overpay you. I miss it so badly. I miss the people. I miss the band and crew. But I miss what happens when the people and the band and crew all get together. That beautiful two hours. It feels like three minutes. It's just fabulous."
The 58-year-old, in spite of his bigger-than-life persona as an artist, is relatively quiet and to himself when he is not performing. But as he prepares to walk on stage, Garth transforms into an entirely new person — someone he currently misses, a lot.
"If you like hot chocolate as a powder, watch what happens when you add water to it," Garth said. "And that's me. All the way until you step into the elevator [under the stage], all the way up until that thing starts rising, I just feel like a dopey old, heavy kind of kid from Oklahoma who got lucky to get to do this. But once they see you, then all of a sudden they, like, put a cape on you and you believe you can fly."
Garth may not be performing in front of his fans, but he is still visiting with them each week, via his Inside Studio G series on Facebook. For the singer, those weekly sessions are more important now than ever.
"Connecting makes us throw off our defenses," he acknowledged. "So especially in this time where Republican versus Democrat, color versus color, I think what we all want when we look across at somebody else is to know I'm safe with this person and this person loves me and I love them. That's connection. So add music to it, sure, but I think I'll spend the rest of my life looking for connection."