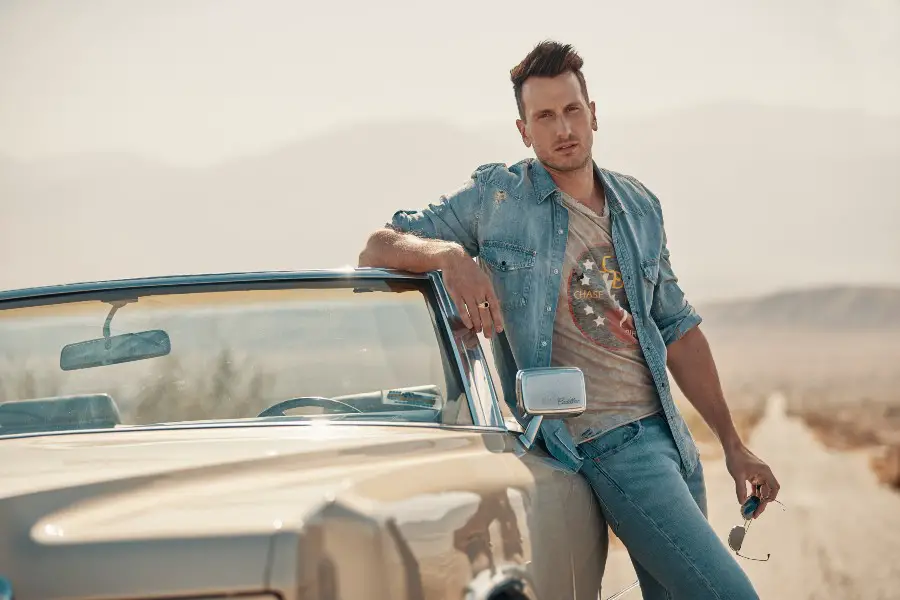 2020 is shaping up to be a big year for Russell Dickerson! Not only did the singer welcome his first child, son Remington, with his wife, Kailey Dickerson, but he also just released a new song, "Never Get Old," from his upcoming Southern Symphony album. The record will be out on December 4.
"Southern Symphony is hands down the best work I've created," Russell said of the new project. "It's the best songs I've written. It's sonically the best we've created. This album is ten honest and true tracks that tell the story of how I've grown as an artist and a man. I could not be more proud of every song on this album. Enjoy!"
"Never Get Old" follows his Top 10 hit, "Love You Like I Used To," which was the first single from his new project, and became the cornerstone for the album.
"This song was one of the first ones we had," Russell told American Songwriter. "I'd say this is a pretty foundational song of the album's direction. This talks about the maturity of love. Compared to Yours, my first album, it's definitely a more mature sound. With the first one, songs like 'Float' and 'You Look Like a Love Song' were fun, goofy songs I felt would be fun to play live.
"Now, still with the live show in mind, because that's what I picture when I write songs, it definitely is more mature," he added. "I want my record to go this direction because I've grown as an artist. These songs aren't as goofy or crazy. Mature is the word."
"Love You Like I Used To," like so many of his songs, was inspired by Kailey, and how their relationship has evolved over the years.
"The beginning of this song is intentionally different for me," Russell told Everything Nash. "It makes you think it is a breakup song but it is really a lead up to how great loves evolve and get better over time. Like all of my songs, I've lived it. I started dating my wife 10 years ago and it is true – I don't love her like I used to and I think a lot of people will be able to relate to this song. It's a really special song that I'm crazy proud of."
Southern Symphony is available for pre-order here.