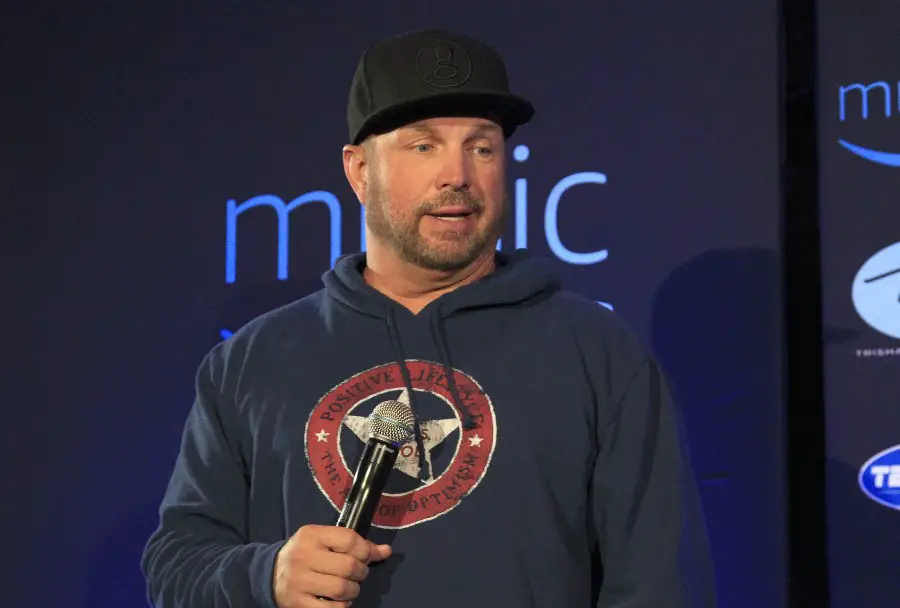 Garth Brooks is getting closer to making his dream of a dive bar in Nashville a reality. The 59-year-old says plans are in process for a new place, which will be anything but fancy.
"It can't come soon enough for me," Brooks said (via PopCulture.com). "I know exactly the way I'd want it to be because I live in the dive bars. Just take one thing out of every dive bar you've been in. Because for me, that's what it's all about."
Brooks, who embarked on a Dive Bar Tour in 2019, understands how some people compare dive bars to churches.
"That's your constituency," Brooks shared. "That's the people that you lean on in hard times. You come there to get guidance and sometimes you feel a little too much guidance. Hopefully, your friends around will make sure that you get home safe and all that stuff."
Brooks' 1990 hit, "Friends in Low Places," is part of the inspiration for Brooks' upcoming dive bar.
"With getting to be part of arguably one of the most sing-a-long songs ever, in all of the music, that's a fun direction to go to." Brooks said, adding that it is "something that should belong here, and it would be an honor if I ever got to do it."
Brooks is currently on his Stadium Tour, which he hints he might postpone again, as numbers of the delta variant of COVID-19 fluctuate across the country.
"It breaks my heart to see city after city go on sale and then have to ask those sweet people and the venues to reschedule," Brooks said (via KOMO). "We have a three-week window coming up where we, as a group, will assess the remainder of the stadium tour this year. It's humbling to see people put this much faith in you as an artist, and it kills me to think I am letting them down."
The Grand Ole Opry member had to cancel his long-awaited show at Nashville's Nissan Stadium last week, after severe storms made continuing the show unsafe.
"Heartbroken, that's a good word for it," Brooks said Monday night on his weekly Inside Studio G Facebook series, speaking of not being able to perform. "Heartbroken. They say that character is not created in crisis, it is displayed in crisis. Or it is revealed. The thing that I will brag about. I'll always use the word 'we.' We were real lucky — band, crew, we're all real lucky to be on this ride. But the one thing I'll brag about is the Garth crowd. Those people are freaking amazing."
Keep track of updates at GarthBrooks.com.