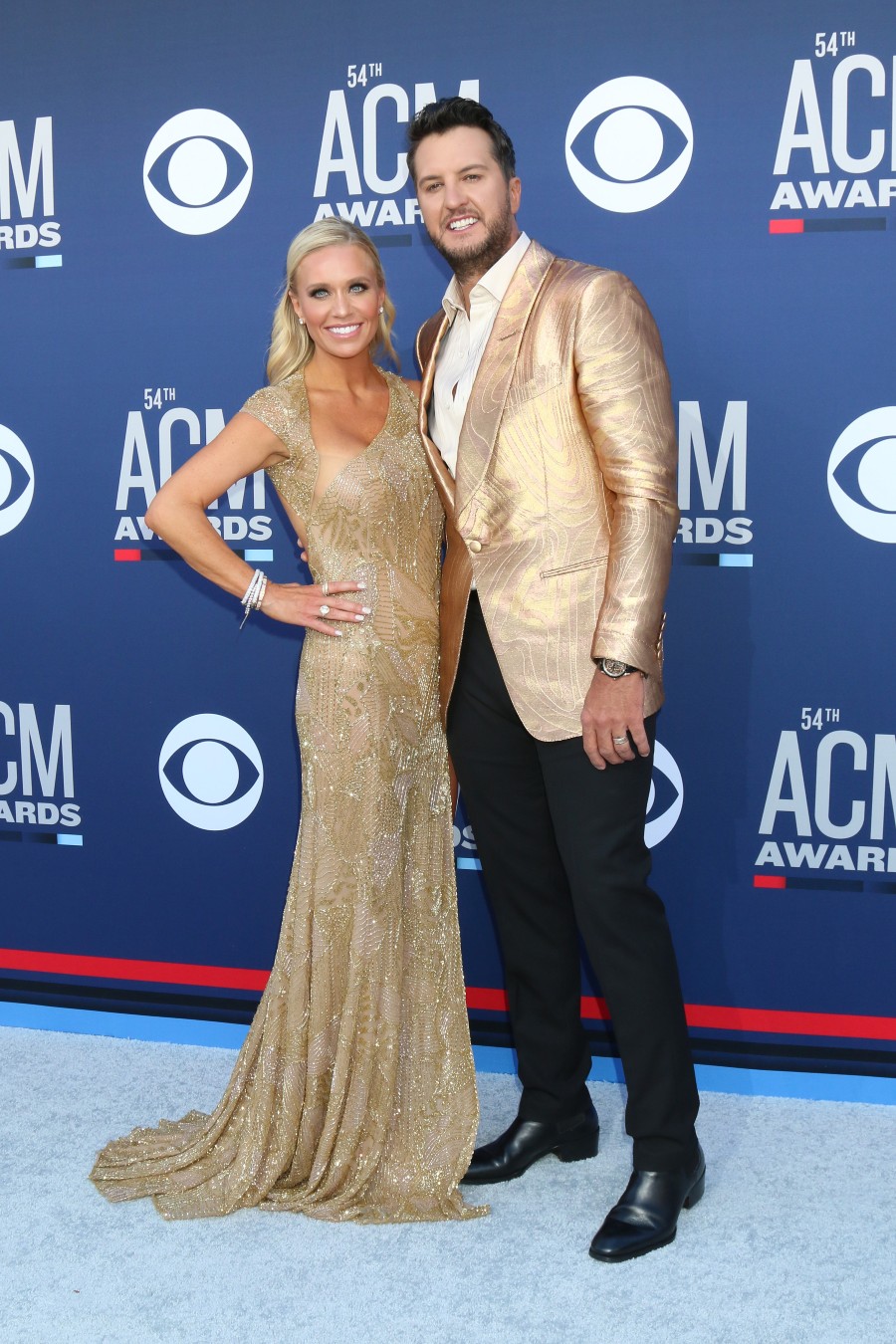 Luke Bryan and his wife, Caroline, have been married for almost 15 years. The couple dated through college before splitting up, ultimately finding their way back to each other and tying the knot at the end of 2006. Although Caroline didn't feel the same, the country music hitmaker says he fell in love with his now-wife as soon as he saw here.
"The first night I met Luke was at a bar called Dingus in college, " Caroline recalled in a clip shared from the upcoming IMDB documentary about Bryan's life, My Dirt Road Diary. "It was a Thursday night. I think it was my first real night out in college. I saw this character sitting across the bar. All I could see was white teeth."
"We're just in there, doing our deal, just enjoying college, and I see this group of girls walk in, " Bryan continued the story. "Obviously, Caroline is one of them. I was just like, 'Who is that? I gotta figure out a way to strike up a conversation. Do something cheesy, or whatever."
I'll never forget the moment I first laid my eyes on her. Watch the rest when #MyDirtRoadDiary premieres August 6 on @imdbtv. pic.twitter.com/8YgUwfRbel

— Luke Bryan (@LukeBryanOnline) August 3, 2021
Bryan might have been the life of the party, but he was too shy to ask Caroline out, so he asked a friend to do it for him.
"He wouldn't come over and talk to me, so he sent a friend over," Caroline recounted. "We finally met, and I honestly thought, 'What is this character?'"
Caroline had her reservations about Bryan, but he was instantly smitten with her.
"It was just love at first sight, college magic," Bryan said. "It was pretty awesome."
Bryan and Caroline have weathered plenty of storms since they met, including the loss of his sister and brother-in-law, and Caroline's niece. Through it all, including their adversity and Bryan's soaring career, their love has only grown stronger.
"Just like everyone, we have our arguments, bad days, and disagreements," Caroline told People. "However, we always talk out our problems. Marriage isn't always a fairy tale! It's a battle that both people have to be willing to fight. Each day whether we are blissfully happy or not, we fight for each other … I'll love Luke until my last breath."
My Dirt Road Diary will be available beginning on August 6 at IMDB.com.