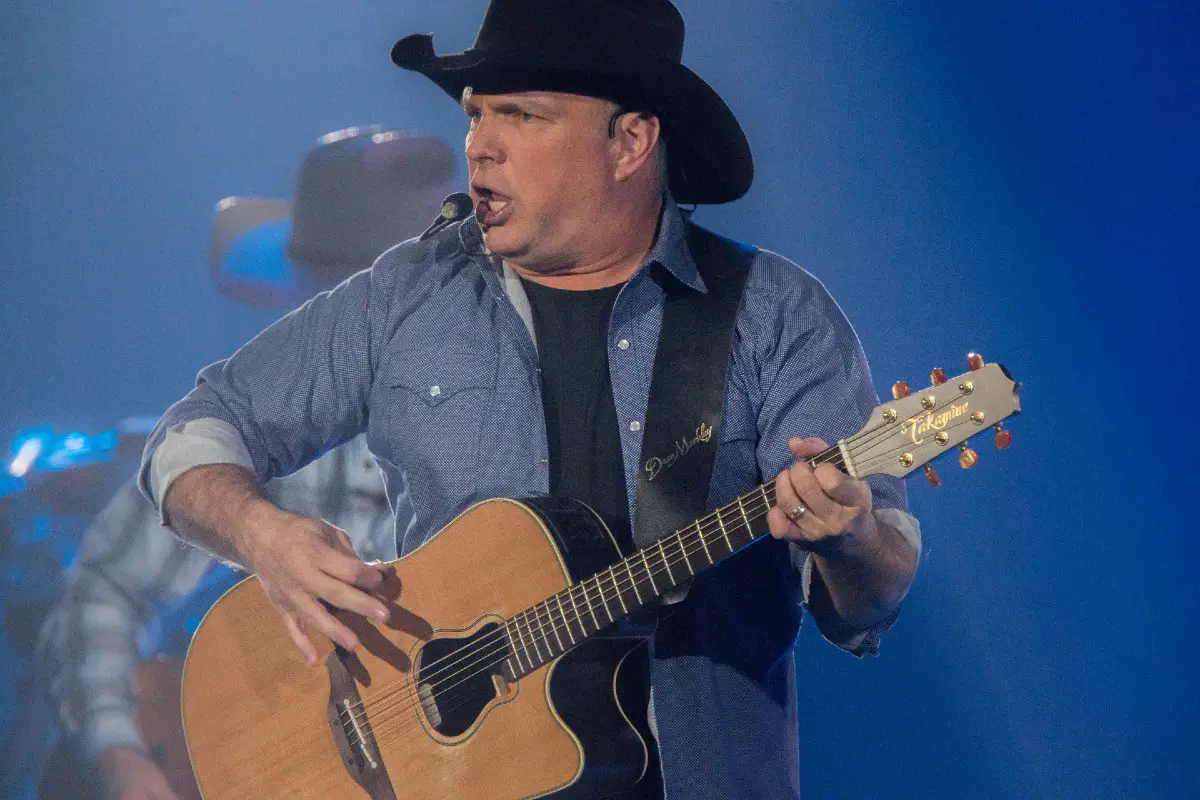 The rumors are true! Garth Brooks just announced the opening of a three-story, 40,000-plus square foot property, located at 411 Broadway in downtown Nashville. The "Friends in Low Places" singer originally purchased the property in December of 2021, but waited until now to make an official announcement.
"We feel very lucky to have the chance to be part of Lower Broad, which is arguably THE hottest spot in the country," Brooks says. "The goal is a classic honky-tonk that welcomes all and encourages love and kindness while playing the greatest music in the world in the home of country music!"
Brooks is opening the new venue in partnership with Strategic Hospitality, a Nashville-based hospitality company owned by brothers Benjamin and Max Goldberg.
"Garth's long-standing commitment to Nashville is far beyond music and has been so meaningful to our city," the Goldbergs say in a joint statement. "We couldn't be more excited than to help him bring his concept to reality."
As early as 2020, the Oklahoma native hinted that he wanted to open a place in Music City.
"Things you probably shouldn't say, I'm gonna say," Brooks said at the time. "If you're betting,  bet toward it happening, 'cause it's just something that's coming. It's coming in the future, but it's gonna be done the way we do it. So it'll be its own place very much like Blake's is his own place. We're gonna do it our own way.
"It's coming," he continued. "Probably in the next two years, three years, because when you talk about Broadway, that is 'Friends in Low Places' right there. It's the perfect place."
Brooks will return to Nashville for two shows at Nissan Stadium, on April 15 and 16. The Country Music Hall of Fame member was slated to perform last August, but the show had to be canceled due to inclement weather.
"Nashville, we're coming home…AGAIN!" Brooks tweeted when announcing his return to Nashville to perform. "You were sweet to each other when the Thunder Rolled last time. I not only want to come back, I have to come back! Not for you, but for me! Let's make this a night so great we want to live it twice!"
Specific details about Brooks' new entertainment venue will be announced in the coming months. Keep track of tour updates at GarthBrooks.com.