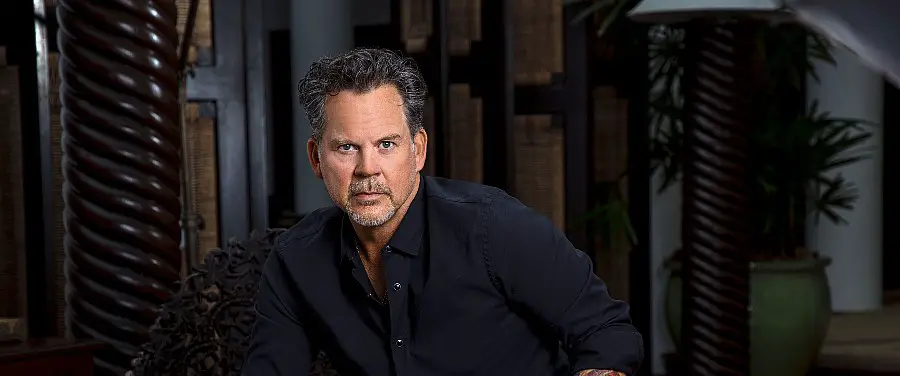 Gary Allan's new home has some serious history attached to it. The California native reveals he purchased Conway Twitty's former home, choosing to keep some of the house the way it was while the legendary entertainer was still alive.
"I've lived next to this house since 2003," Allan shares with his record label.  "I was renovating my house and I asked if I could tear some trees down in between our property, and they said 'Yeah, we're moving to Florida, so we don't care.' I was like, 'Wow! Are you going to sell it?' And they said, 'Yeah,' and I think I bought it within like three or four texts. It was kind of cool – I bought AND sold my house without a realtor.
"And then I just finished renovating it," he continued. "We did a lot to the inside. I left some things that were Conway's originally. I left the patio just like it was, and his widow that came over gave me a tour book that was shot in there. He used to have fan club parties at his house and he would go in the back and flip burgers for everybody."
Allan loves not only the house, but its location, right on the water.
"The house has a really cool vibe," boasts the singer. "It's on the point of a peninsula. It's almost got a 360 (degree) view of water, really beautiful and couldn't be happier. I just finished the renovation, and I renovated the last house I was in, so I feel like I've been under construction for five years and it feels so good not to have someone with a hammer in their hand at my house every morning."
Allan just released his latest album, Ruthless, marking his first new set of tunes in eight years.
"This is a montage of everything I have done since my last album," Allan says Ruthless. "It's what I love. I remain influenced by the '90s — as well as by the '80s. Twenty-six tracks were cut for this album. Then I went back to the studio and recorded three or four more tracks. Then I returned for two more. From each of these many sessions, I stripped out the cool stuff that I wanted on the record."
Purchase Ruthless at GaryAllan.com.