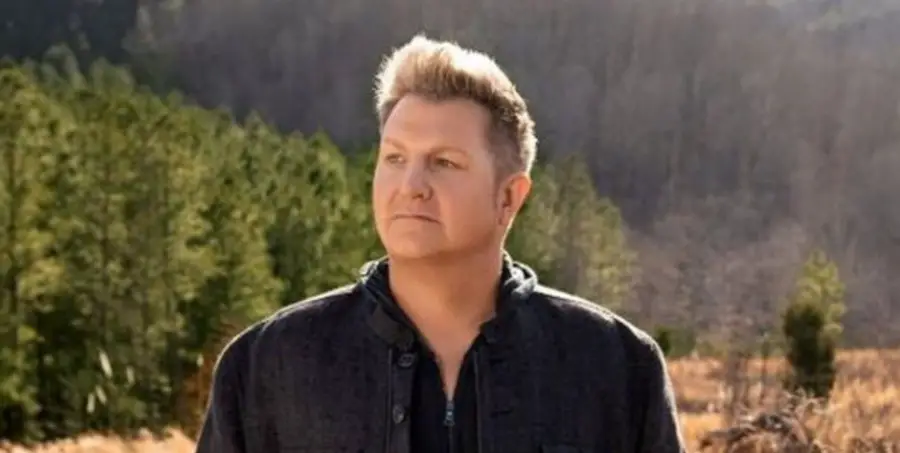 Gary LeVox is known for singing country, and now gospel, music, but his voice can now also be heard in the Netflix film, The Ice Road, starring Liam Neeson and Laurence Fishburne. LeVox sings "We Got Fight," as the closing credits roll in the dramatic movie.
"Scott Borchetta called me and had told me about the movie and said, 'Look, man, we've already got the song approved for the movie. If you like the song, it's going to be the end credits song,'" LeVox recalled to Everything Nash and other outlets at a virtual media event. "I guess everybody just loved the song. So when he sent it, I fell in love with it too, and so I cut it with Nathan Chapman.
"We went in there, knocked it out, and I love the song," he continues. "I mean, truly, if it was in the movie or not, I would have cut it. But for it to be the end credits song and be on the soundtrack to a Liam Neeson movie — I've gotten to hang with Liam a bunch of times over the years — so it's really cool to be a part of that whole thing with him. It's fun."
It's partly because of LeVox's unlikely friendship with Neeson that he felt compelled to record "We Got Fight" for The Ice Road.
"Liam Neeson and I have a connection and have been friends," LeVox shared. "Part of being on a movie at any point is that it's always done well for us in the past, with Cars and Emperor's New Groove and all that kind of stuff. It's just cool to do something outside of the norm. Plus, being able to sing an amazing song like 'We Got Fight,' it was an honor to do it.
"And Liam Neeson's daughter didn't get stolen," he added with a laugh. "Nobody took her in this movie, so it's fantastic. It's great."
The Ice Road is the story of an ice driver, played by Neeson, who tries to rescue trapped miners after a diamond mine collapses in Canada. LeVox drew inspiration from the film when recording "We Got Fight."
"I saw the trailer, some pieces of the trailer, and I was trying to put myself there," LeVox reflected. "Being an ice road trucker, I don't know how much lonelier of an occupation you can have on planet Earth, really. I just put myself there and thought, first of all, how crazy the job is, how cold it is, and that was my mindset sitting in there, singing it. The song talks about, nothing's been handed to us. We've earned everything that we've got … That just was the mindset I was in when I did the vocals."
Other artists who appear on the Ice Road soundtrack include Carly Pearce, Tim McGraw, Miranda Lambert, Luke Combs, Jason Isbell and more.