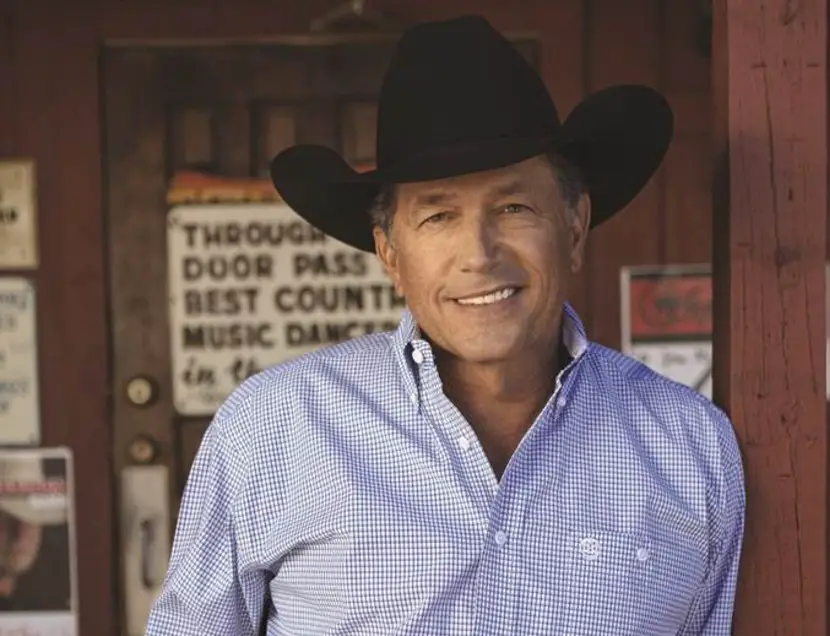 George Strait just dropped a powerful new song and video, with "The Weight of the Badge." The song, released in honor of First Responders Day on October 28, was Strait's way to pay tribute to the men and women who put their lives on the line each day to keep others safe.
"'The Weight of the Badge,' the idea for that song came about when I got the Texan of the Year award," Strait says of the song, which he wrote with his son, Bubba Strait, and Dean Dillon. "Me and Bubba, Tamara and Harvey, everybody, Norma, and even Jilliann, I think were there. I had security; I had an officer who was talking to Harvey and letting him play with his badge and hold it and pinning it on his shirt."
Strait has released plenty of powerful songs over his career, which has spanned more than 40 years, but perhaps none as poignant as "The Weight of the Badge."
"I just got to thinking about that because it really wasn't that heavy until you put it on it and then it really gets heavy," Strait recalls. "So, that was one of those things I thought was a real important message especially these days and times. I love the way it turned out."
The video features several real-life first responders, sharing how their job impacts not only themselves, but their family and loved ones as well.
"There are people who are going out and doing their job to defend their community, and you know in the back of the mind of every one of those officers, one of them might not be going home," one police officer says. "I have seen it throughout my career. I have seen it here locally, where a police officer didn't go home. They kissed their loved ones goodbye, and that was the last time they saw them. And sometimes I don't think we realize the impact that this job has had on our families, let alone ourselves. That's a heavy weight. That's a heavy weight of the badge."
Strait will perform at the Mercedes-Benz Stadium in Atlanta, Georgia on Friday, November 5. See all of his upcoming shows, and find his music, at GeorgeStrait.com.