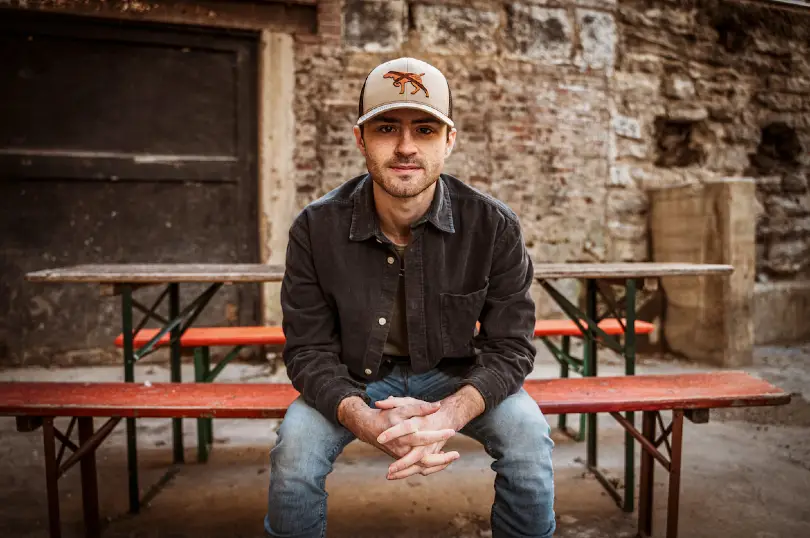 Most country music fans already knew Greylan James' music, even if they didn't know him as an artist. The Knoxville, Tennessee native moved to Nashville right after high school and got to work, penning songs for other artists, including songs by Blake Shelton, Chris Janson and Chris Young, as well as Kenny Chesney's No. 1 hit, "Happy Does."
While James loved being a songwriter, he also loved performing, which is why he began working on his artist career. The rising star released "Anything Cold" in February, followed by "Make The Best Memories," which was just released.
"We wrote that song right after Thanksgiving break in 2020," James tells Everything Nash of his latest song, which he wrote with Ben Hayslip and Chase McGill. "I'd just been home visiting my buddies from back home in Knoxville. We went out, and we just were having a little bonfire at one of my friend's houses, and we were talking about old memories from high school and when they were in college, and when I moved and they'd come to Nashville to visit. We had no money; we couldn't buy anything, but we could make awesome memories, and we did.
"And when I was back home with them that time, I remember leaving and having the worst hangover, but also thinking, 'Man, we made awesome memories,' 'cause we still laugh about that weekend when we get together now," he adds.
James always dreamed of being an artist and a songwriter, but it took a while until he could embrace both roles at the same time.
"I definitely wanted to always be an artist and sing my own songs," James concedes. "I really didn't know much about songwriting and co-writing until I moved to Nashville when I was 18, and once I started writing songs, I fell in love with it. I was like, 'Man, this is pretty awesome. I can make money from the house. It's pretty cool' But then every time I'd go see one of my songs getting played live in stadiums or in arenas, songs that I had written. I'm like, 'That's what I want to be doing though. I want to be doing that.' Seeing people sing along to the songs, it just always rekindled that fire that really never went away."
James might have been dreaming of being an artist, but it took getting a cut from Chesney to help finally bring that dream to life.
"As soon as 'Happy Does' made it to the top and did its thing, people started saying, 'Man, you should do your own thing. Now you should do your own thing,'" James recalls. "I was like, 'You know what? I should do my own thing.' And Kenny was actually nice enough to set me up with his management; he hooked me up with Morris Higham [Management], who believed in my artist stuff from the get-go, as soon as they heard the first couple songs that I played them, 'Make the Best Memories' being one of them. They were in from the get-go. They were like, 'We are bought in.' It's been incredible. It's been super fun to do it.  I'm excited."
James is not only a talented singer and songwriter, but he's also an excellent musician, playing all of the instruments on his recordings. While he is quite proficient at numerous instruments, James excels at the guitar, making it on Guitar Center's Guitar Top 100 list of the best players under the age of 21, when James was just 17.
"Guitar is definitely my best instrument," James acknowledges. "I grew up playing guitar, and Brad Paisley was a big role model for me, and somebody I wanted to play guitar exactly like. So when I moved here, everybody was like, 'Ahh, you can play guitar, man.' And so that kind of got me a free pass a good bit, but guitar is definitely my thing. You can hear that all over a lot of my songs."
Find "Make The Best Memories" and all of James' music by visiting his website.