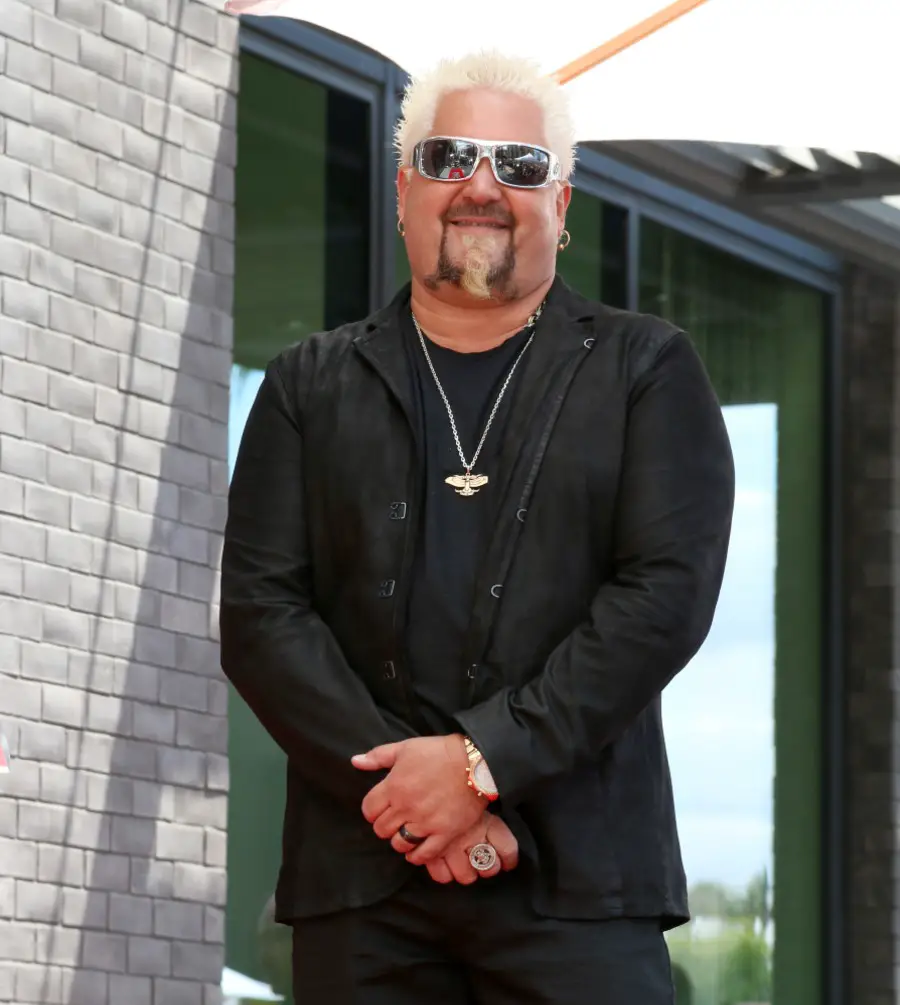 If you've ever wanted to meet Guy Fieri, here's your chance. The Food Network star is taking a break from filming his successful Diners, Drive-ins and Dives show to stop by his Chicken Guy! Nashville restaurant on Wednesday, May 4, from 5:00 PM to 6:00 PM.
Chicken Guy! opened in Nashville in the summer of 2021, after the construction was delayed due to the tragic Christmas Day bombing.
"You can't keep Nashville and 2nd Avenue down, and with Chicken Guy!, we're proud to be getting this party re-started," Fieri said at the time (via WKRN).
It's fitting that Fieri has a Chicken Guy! restaurant in Music City, which boasts an array of sauces, including Habanero Hot Sauce, Nashville Hot Honey and Sweet Sriracha BBQ, since it's Nashville where Fieri says his love of hot chicken began.
"If we're gonna bring great freaking chicken, I'm gonna bring it to the epicenter of chicken, which is Nashville," Fieri said at a press conference celebrating the restaurant's opening. "All I had to do was have that Prince's hot chicken experience 20 years ago and I knew one day that I'd be back. I hoped I'd be back, and here I am."
Fieri, who has visited Nashville multiple times for Diners, Drive-ins and Dives, says it's one of the best cities for him to place a Chicken Guy! restaurant.
"Nashville is one of the most exciting cities in America and I am stoked to bring Chicken Guy! to 2nd Avenue to add to the party," he previously said. "Music City knows great food and we're proud to bring our 22 house-made sauces, killer chicken and good times to the mix."
Fieri also launched his delivery-only Flavortown Kitchen in both Nashville and Franklin, Tennessee,
Chicken Guy! also has numerous other locations, including in  Florida, Maryland, California, and also in Gatlinburg, Tennessee. Chicken Guy! Nashville is located at  139 2nd Avenue North. Find more information at ChickenGuy.com.