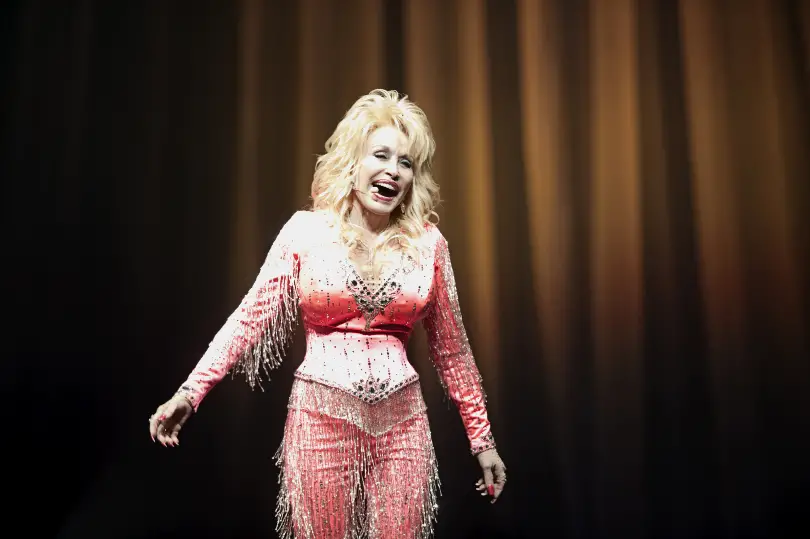 Dolly Parton and Lionel Richie will officially become members of the Rock & Roll Hall of Fame. The two singers will be joined by Pat Benatar, Duran Duran, Eurythmics, Carly Simon and Eminem, all inducted into the Performer category, during a ceremony held later this year.
"Rock 'n' roll has never been one thing,"  Rock Hall President and CEO Greg Harris says of the inductees. "It's always been changing. It's heavily influenced by the youth culture of the era and drives people to think differently, to act differently, to dress differently, to really believe in things."
"We are seeing that in a big way with this class for the 1980s, but we'll see it for subsequent decades as time marches on and and we continue to evolve," he adds. "We're not stuck in any one sound, but it's all rock 'n' roll in our book."
Parton originally declined her nomination into the Rock & Roll Hall of Fame, saying she was not yet worthy of the honor.
"Even though I am extremely flattered and grateful to be nominated for the Rock & Roll Hall of Fame, I don't feel that I have earned that right," Parton said. "I really do not want votes to be split because of me, so I must respectfully bow out.
"I do hope that the Rock & Roll Hall of Fame will understand and be willing to consider me again — if I'm ever worthy," she continued. "This has, however, inspired me to put out a hopefully rock 'n' roll album at some point in the future, which I have always wanted to do! My husband is a total rock 'n' roll freak, and has always encouraged me to do one. I wish all of the nominees good luck and thank you again for the compliment. Rock on!"
Later, the Grand Ole Opry member announced she had changed her mind, and would allow her name to be included in the list of possible nominees, after the Rock & Roll Hall of Fame Foundation said they would respectfully not withdraw her name.
"I'll accept gracefully," Parton told NPR in April. "I would just say thanks and I'll accept it because the fans vote. But when I said that, it was always my belief that the Rock & Roll Hall of Fame was for the people in rock music, and I have found out lately that it's not necessarily that. But if they can't go there to be recognized, where do they go? So I just felt like I would be taking away from someone that maybe deserved it, certainly more than me, because I never considered myself a rock artist. But obviously, there's more to it than that."
Other inductees include Judas Priest and Jimmy Jam & Terry Lewis, who will receive the Musical Excellence Award; Early Influence Award recipients will be Harry Belafonte and Elizabeth Cotton;.and music industry powerhouses Allen Grubman, Jimmy Iovine and Sylvia Robinson, will receive the Ahmet Ertegun Award.
The Rock & Roll Hall of Fame ceremony will be held on November 5 at LA's Microsoft Theater. It will air at a later date on HBO and stream on HBO Max.