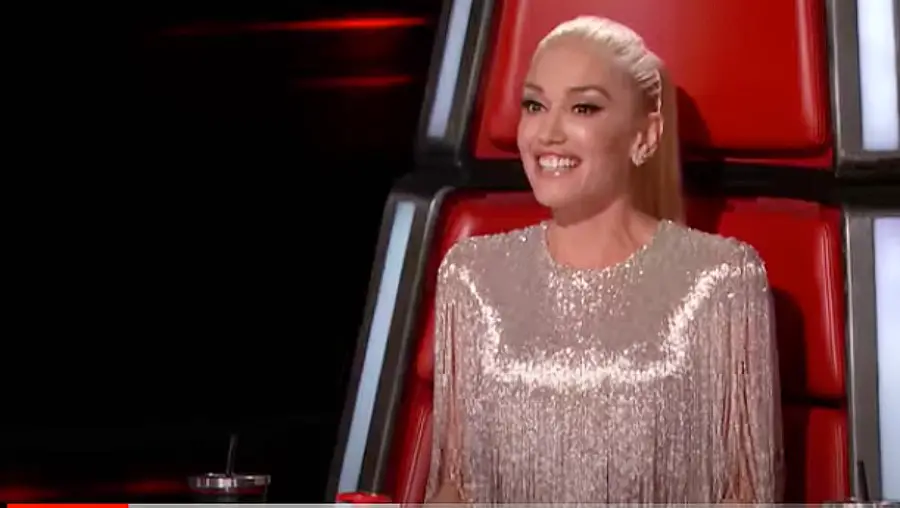 Gwen Stefani is returning to The Voice! The mother of three has already coached four seasons, and will back back for Season 19. The Voice shared the good news on social media, revealing that Gwen would be replacing Nick Jonas, who made his coaching debut last season.
Guess who's back? 😍 @GwenStefani returns to #TheVoice this fall on @NBC with @BlakeShelton, @KellyClarkson, and @JohnLegend. pic.twitter.com/EPaRETPJPQ

— The Voice (@NBCTheVoice) June 16, 2020
Gwen was last a coach on The Voice in Season 17, but opted to not return for Season 18, due to her Just a Girl residency in Las Vegas.
"I didn't expect to be doing [the Vegas show] and The Voice at the same time. I just feel like I'm alive in a way I've never been before, because I have to be! Because doing both is a lot," Gwen previously told Entertainment Tonight. "And school started too. I got a baby in kindergarten now and that was devastating. But he's so excited and he's doing so well. I got junior high… God gave me all three boys. I've always been surrounded by boys."
Gwen and her longtime boyfriend, Blake Shelton, met and fell in love on The Voice. The couple began dating in the fall of 2015, and recently celebrated a No. 1 hit together, with their duet, "Nobody But You."
"I'm honored to know that this song is as important to fans as it is to Gwen and me," Blake said of the song. "It's so wild to me every single time one of my songs goes to No. 1, and I know how special it is to hold that spot for more than one week when there are other incredible and important songs on the chart. I'd like to again thank Shane McAnally, Ross Copperman, Josh Osborne and Tommy Lee James for writing this song and Gwen for helping me make it come to life."
Even though neither Blake nor Gwen wrote "Nobody But You," it was written about their relationship, which is why Blake insisted Gwen sing on it with him.
"It's basically a song about Gwen and I. Why wouldn't I have her sing this song with me?" Shelton said. "She comes from the whatever world, ska, pop world that she comes from, and I'm a straight-up country artist. The fact that we ended up together to begin with, much less make a record, is unbelievable. It's just literally a dream come true."
Blake won Season 18 of The Voice with Todd Tilghman. Gwen will be joined for Season 19 by Blake, Kelly Clarkson and John Legend. A premiere date for Season 19 has yet to be announced.