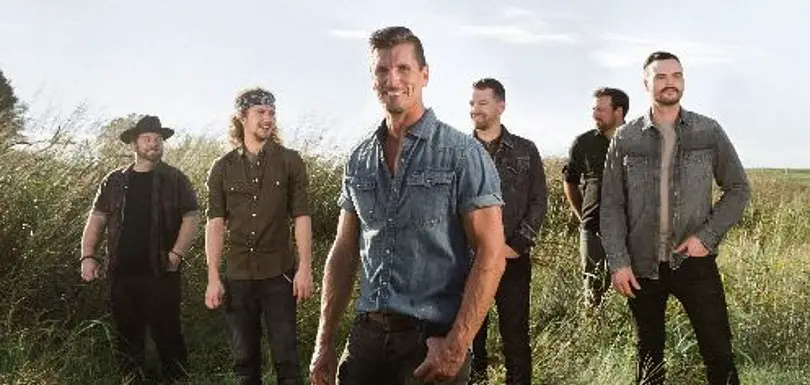 High Valley announced earlier his year that it would no longer be a sibling duo, after Curtis Rempel revealed he was leaving the band to return to his native Canada with his wife and family. The announcement meant Brad Rempel would be fronting the band by himself, news that shocked fans, but came as no surprise to Brad.
"Our band started when Curtis was six years old," Brad tells People. "For the first time ever, High Valley was not an active thing in his life during the pandemic shutdown, so he got to explore his own passions."
Those passions for Curtis included spending time with his wife, Myranda, and their three children, as well as their extended family.
"The huge game-changer was that his wife's family had announced that they were moving back to Canada," Brad shares. "They would have the chance to raise their kids with both grandparents living practically on the same street."
As soon as the news was announced, High Valley fans expressed their shock over the decision, although Brad says in the bigger picture, Curtis leaving High Valley is quite logical.
"My phone was exploding," Brad recounts. "If we have done our job right, our fans have learned through our live shows and from our social media and from our lyrics that faith and family are literally the two most important things to us. So, if my brother had faith that he needed to make a change, I'd have to be like the biggest hypocrite in the world to say, 'Hey, man, that applies to our fans and we preach that from onstage, but don't apply that to your own life.'"
Brad vowed to continue making music, even without his brother, recently releasing both Whatever It Takes" and "Never Not."
"It feels so amazing to be releasing new music again," Brad says of the new songs. "From the moment we started writing 'Whatever It Takes' we felt like we had captured that signature High Valley magic! I've always felt we were at our best and most natural when we tap into that bluegrass stomp kind of sound that we love."
Brad never considered quitting High Valley, even when the band's success rested solely on his shoulders, thanks in large part to the people he shares the stage with night after night.
"This isn't disrespectful to Curtis at all, because he's amazing, but we've always been six guys on stage," Brad explains. "I know that early on, people knew me and my brother Bryan as High Valley. And then they knew me and my brother and Curtis as High Valley. But there have always been these other guys on stage with me who too make up High Valley."
All of High Valley's music, including their two new songs, can be found
here
.