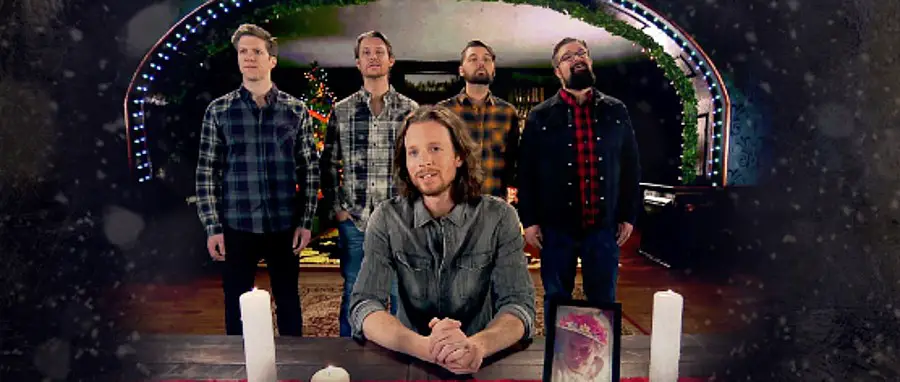 Valentine's Day might be in the past, but Home Free is still in the mood for romance. The all-vocal group just released "I Swear," originally recorded by John Michael Montgomery in 1993. The song became a No. 1 hit for Montgomery, as well as by the pop group All-4-One one year later.
The hysterical video shows the Home Free members taking romance to a new level, includes Adam Rupp enjoying a candlelit bubble bath — with his suit still on.
"I Swear" comes only a week after Home Free released a cover of Michael Bolton's "When a Man Loves a Woman." Earlier this month, they also released a version of "American Pie" with Don McLean.
Home Free made the difficult decision to postpone several dates on their Dive Bar Saints Tour again, after originally rescheduling the dates that were first planned for 2020.
"We have some important news for our US fans," Home Free said in a statement. "We're all excited and waiting to see you on the road soon, and we know many of you are anxious about our shows in March, April, May and June. We're in the same boat together. We are sadly further postponing these dates. Our new schedule is nearly complete and will be published soon. We've posted a blog on Patreon with more information about the schedule, tickets and what comes next."
"We appreciate your patience and understanding during this unprecedented time, the statement continued. "Planning our tours and then rescheduling them several times has been a hard pill for all of us to swallow. We miss being on the road so much and are disappointed we have to wait a bit longer, but we think it's in everyone's best interest."
Home Free didn't plan on being home so much in the last year, but they are soaking up the extended time with their family.
"It's been really special to spend so much time with them," Rob Lundquist told Everything Nash of being off the road. "When I got home from Europe, right when all this craziness began, my son Charlie was barely talking, and now he is saying paragraphs at a time and can understand every word. My daughter has really started developing her own sense of humor and is always trying to get us to laugh. One of the major upsides of being forced to stay home is sharing this time with my family."