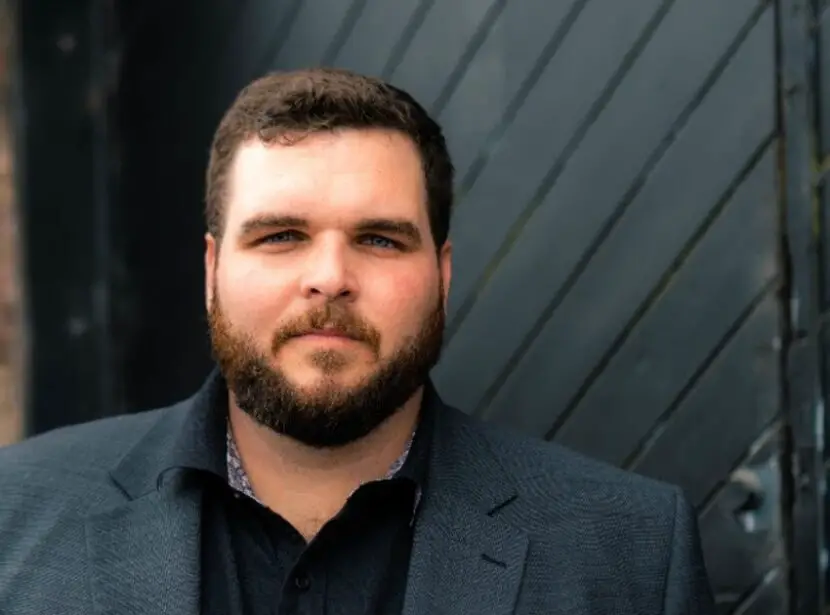 Recently we got to sit down with The Voice winner Jake Hoot, for a lengthy chat about his life after being on the reality TV talent show, his upcoming marriage to Brittney Hoyt, his new Love Out of Time EP (which includes his duet "I Would've Loved You," with Kelly Clarkson), and more. But before we ended our talk, we asked Hoot 11 of our biggest questions, covering everything from his favorite vacation spots to his favorite part about being a dad. Read his answers below:
1. What is your favorite food?
Probably steak.
2. What food can you not eat?
I don't know that there's any food that I can't eat. I can't eat extreme spicy. I like to taste my food. People love their spice and I love the flavor of it, but when I can't taste it and then to be brutally honest, when it hurts coming out later .. just leave the real spicy stuff off of it.
3. What is your biggest pet peeve?
Probably bad drivers, But it's okay.There's a lot of good ones out here though.
4. Where is your favorite vacation spot?
Probably the mountains, no matter where it's at. Like if it's in Gatlinburg, if it's — we went to mountain place in Arizona where Brittney's from. Anywhere in the mountains where there's like a lake or a river or creek, that's where I want to be.
5. What is a TV show you could binge watch over and over again?
The Office, hands down.
6. Which actor would you want to play you in a movie?
Probably Jack Black … Let's make it a comedy. Why not?
7. Where is the weirdest place you have been recognized?
In a bathroom in Dallas, Texas … It's very weird because given, he didn't recognize me at the urinal, thank God, because that would have been really weird. But I was washing my hands and the guy was like, "Are you the guy? … The Voice. You're Jake Hoot! Oh my gosh, I can't believe I'm meeting you here." And I'm like, "I can't believe you're meeting me here either."
8. When have you been the most star struck?
t's either between singing on stage with Kelly Clarkson or meeting Little Big Town for the first time backstage to soundcheck before we went on stage together.
9. Aside from when you were crowned the winner, what was your favorite memory from being on The Voice?
I would say probably probably singing "Winter Song" with Kelly,. That song I've always loved and that whole performance from beginning to finish. And of course hanging out with everybody in the hotel. We had a great time. All of us contestants, we were all family out there. There's just so many. It's hard to pick one, but those two are probably my top.
10. What's your favorite part about being a dad?
I can get emotional about that. I think just watching her grow. It's bittersweet. You're like, "Man, I miss my little snuggle bug." She was this little tiny — she was born six weeks early. But it's so great watching her grow, and watching the light bulb go off as she's learning to read and everything else. I love my snuggle time with Macy, even though she's five and she's very independent. Every once in a while she's like, "Dad, I just want to snuggle with you," and she'll get up on my lap and lay her head on me. You just can't beat that.
11. What is something that people don't know about you?
Probably that I was a janitor when I was going to college. I played football, and worked overnights as a janitor at a local middle school, and was a full-time student. I was cleaning middle school toilets for about two years while I was in college.