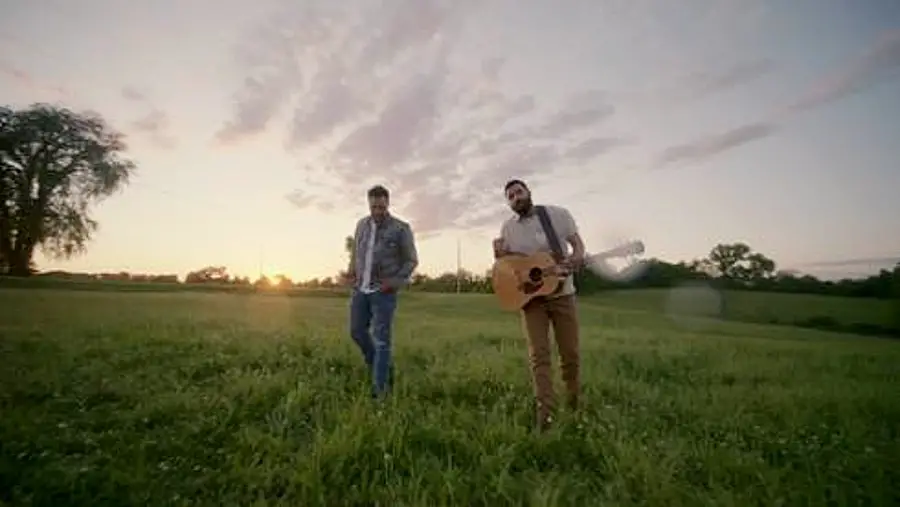 Jordan Davis has another big hit on his hands, with a little help from Luke Bryan. Davis, whose former hit singles include "Singles You Up" and "Slow Dance In A Parking Lot," has a Top 5 single with "Buy Dirt," a collaboration with Bryan.
While Bryan is no stranger to having hit singles, he was happy to lend his voice to Davis' current hit, if only to help the rising star continue to have success.
"I love trying to make life easier for people if I can," Bryan says (via 94.3 Kat Country). "I think 'Buy Dirt' would've been amazing for Jordan Davis whether I'm on it or not but if just me being a part of that helps get him some more notoriety and helps grow his artistry…"
Bryan was happy to support Davis, but he is quick to make sure it's Davis who gets the credit for the song's success.
"I don't want anybody patting me on the back for it," Bryan maintains. "I want people celebrating Jordan Davis for writing an amazing song. I mean, they're telling me 'Good job' like I had something to do with it, and the first thing I said is, 'Hey, I'm honored to be a part of it. Jordan asked me.'"
Davis was thrilled to have Bryan join him on the song, both as an artist and a friend.
"I met Luke three or four years ago at an awards show after-party, and got to hang with him," Davis recalls to UMG. "But I really got to sit and talk with him after a round of golf one day, and we just really talked about everything under the sun aside from music. Luke kind of embodies what that song is. You know a lot of people get to see Luke on American Idol or on stage, but Luke Bryan really is a great guy."
"Buy Dirt" earned Davis his first CMA Awards nomination, for Musical Event of the Year. The song is from Davis' Buy Dirt EP, released last May. Davis is joining Dierks Bentley for his 2022 Beers On Me Tour, which kicked off on January 6 in Canada. Find music and tour dates here.