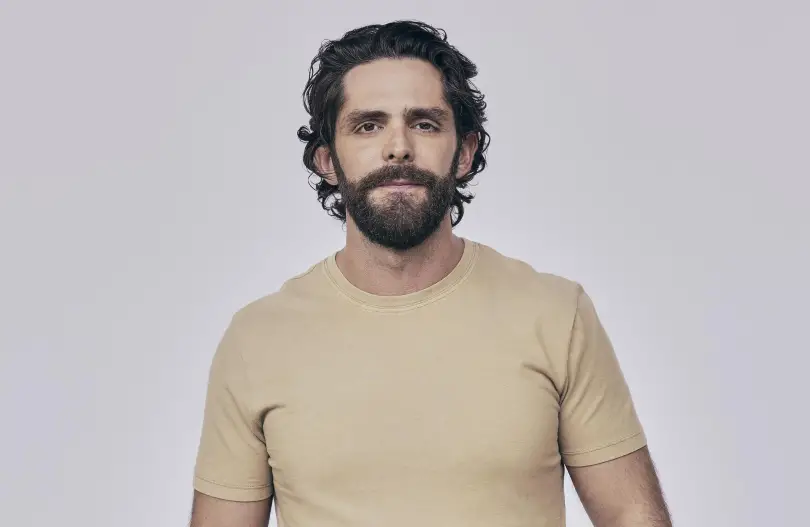 Thomas Rhett and Lauren Akins have their hands full with four daughters, including their newest addition, Lillie Carolina, born in November. Their baby girl joins six-year-old Willa Gray, four-year-old Ada James and Lennon Love, who will turn two years old next month.
Both Rhett and Akins have said they would love to have a big family, which for them might include adopting another child, as they did with their oldest daughter.
"100 percent," Rhett shared with Everything Nash and other outlets during a virtual media event, when asked if he would consider adopting again. "I think right now with four under six, I think Lauren and I were really honest with each other, and we were just like, 'Let's take a pause for a four or five years, and kind of get the hang of what this is going to look like.' But yes, adoption is 100 percent on our brains in the next four to five years. We would love to do that. Willa Gray talks about it all the time, and it's something that's been put on our hearts very heavily to do that again. We just don't know when."
Although they might wait to add to their family, Rhett feels certain that he and Lauren will be able to handle having a large family.
"Two to three was definitely harder than three to four," Rhett acknowledges. "I don't really know how that math adds up, but it's the truth. Walker Hayes told me one time that anything after four is just more kids. I said, 'There's no way that that's possible.' But I'm starting to understand that that's true. And I think that two to three was hard for us, but when Lillie was born, I think minus the lack of sleep, not a whole lot has changed."
Rhett is proud of how well his older girls have adapted to having another sibling in the house, even if it hasn't been without its challenges.
"I think that our older kids are in such a rhythm with school and how life works here at the house," Rhett reveals. "They all kind of help out. They beg to hold Lillie, every day. Sometimes you don't have to rely on a grandmother. I could literally put Lillie in Willa Gray's arms and be like, 'Are you good for five minutes?' and she'll be like, 'Yeah, I'm good.' Ada James can hold her. Lennon is still a bit jealous, and I would say that is the hardest part, is that she's not the baby anymore.
"But man I love it," he continues. "Especially after having four, I'm like, 'Well how bad could it be with six?' So we'll see what happens in the next five or six years. But we're definitely going to take a small break from trying to have babies right now."
Rhett revealed last year that he would have two albums coming out in 2022. Keep track of updates here.
Photo Credit: Courtesy of BMLG / John Shearer