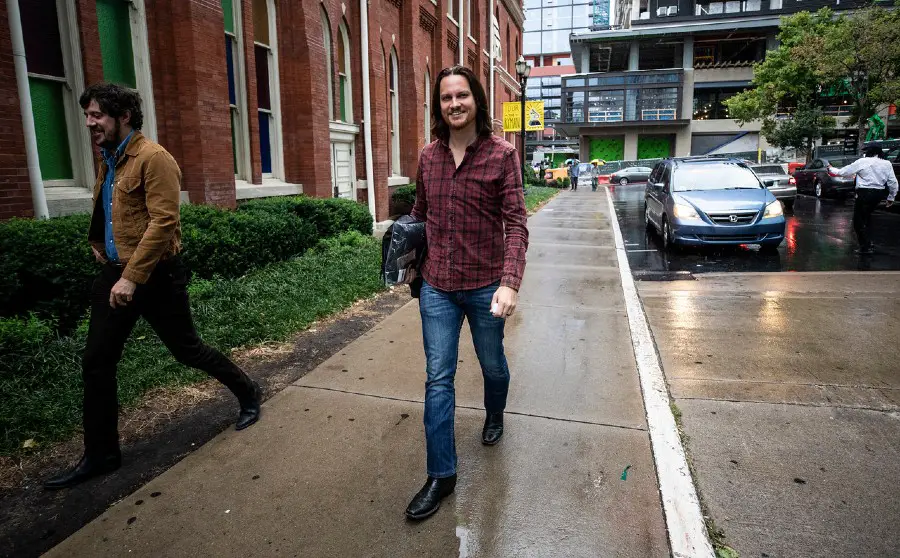 Home Free is full of five talented vocalists, including the deep bass voice of Tim Foust. Foust, who had been working on a solo career prior to joining Home Free, used his time off the road last year to write and record his own music, in addition to recording songs with Home Free.
"Like everybody else, I found myself stuck at home indefinitely this last year, so I decided to capitalize on that unforeseen free time as much as possible," Foust tells Willy 98.7. "We've been aggressively recording in Home Free, and then on top of that, I started recording some of these songs that I had written, that hadn't found a home anywhere else. I just decided to release them myself, so I started a Patreon campaign.
"I've been releasing everything exclusively to Patreon for now," he adds. "But I'll be releasing a solo album later this year, and I'll put singles out on the various streaming sites as well."
Foust might be hard at work on his solo project, but he insists he is just as committed to Home Free as ever, and maybe more.
"We're dying to get back out there and make music together again, face to face and in front of people," Foust maintains.
Foust is a prolific songwriter, co-writing three of the songs on Home Free's recent Warmest Winter album, including the inspirational "What We Need is Love." Fortunately, while he misses being on stage, the time off the road has also given him time to write, both by himself and with other writers.
"I prefer for it to be inspiration-driven, but you can't always wait around for that," Foust says of when he sits down to write. "My favorite is when a song just sort of bubbles up out of you, whether or not you intend for it to. But, I do find that scheduling a writing session tends to be just as fruitful these days. But it is weird. Every time going into a writing session, I think it's so weird, the concept of trying to schedule creativity. But, there's a reason that that's standard practice in Nashville."
No word yet when Home Free will release new music. Their Dive Bar Saints Tour, which had to be rescheduled due to the pandemic, will kick off later this year. Find Home Free concert dates here, and check out Foust's Patreon campaign here.