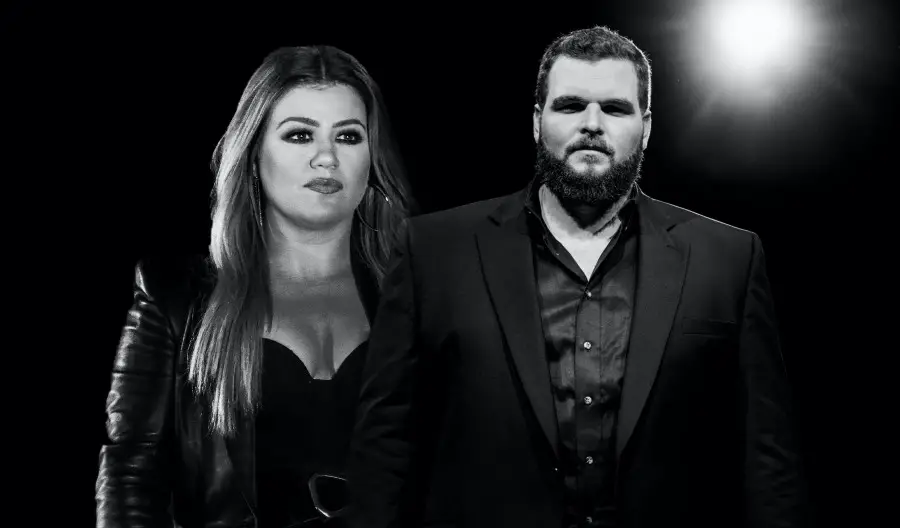 Jake Hoot's duet with Kelly Clarkson on "I Would've Loved You" is rapidly climbing the charts. The song, which is from Hoot's Love Out of Time EP, his first after winning Season 17 of The Voice on her team, shows just how far the American Idol alum will go to support contestants on the show.
"You've got so many things going on, and the fact that you take time to reach out to people, and check on them — I know you've checked on me a few times, and just the help and stuff has been incredible," Hoot said while to Clarkson while they appeared together on the Today Show. "I can't speak to anybody else, as far as them helping people after the whole Voice experience, but Kelly's been great. The fact that we recorded this, and then she's the one who actually came up with the idea to record the music video, and so the fact that she did that as well is just amazing."
Hoot and Clarkson hoped to perform the song on her own The Kelly Clarkson Show, which unfortunately had to be rescheduled.
"We were actually supposed to perform this for the first time on my show, and he got snowed in because of the storm, so we're going to have to make that up," Clarkson said.
Hoot never imagined, after winning The Voice, how quickly his career would explode.
"Just when I think it can't get any better, there's a curve ball, and I'm like, 'Get this — where did this come from?'" Hoot reflected. "But it's been amazing."
Hoot also shared more of the story behind "I Would've Loved You," which was written with Lonestar's Dean Sams and hit songwriter Jamie Floyd.
"[Sams] called me in on a co-write," Hoot recalled. "He said that Jamie Floyd was there, and she had this idea of, I would've loved you, but now I'm gonna hate you.' It was such a raw idea that we all jumped on it, and wrote the song real quick. Immediately afterwards, I was like, 'I think I'm gonna ask Kelly to sing on this song. I really like this. I think it would be a great duet song.' It just kind of took off from there."
As soon as Clarkson heard "I Would've Loved You," she immediately agreed to be part of the tune.
"She called me back immediately and she said, 'I want to shout this from the rooftops. Yes, I'm in," Hoot told Everything Nash. "Like, let's get this done. And so trying to coordinate her incredibly busy schedule with mine, recording everything and then also a wedding coming up and then having to fly to LA to record, or having to send stuff out there, it just all worked perfectly."
Read 11 Questions With Jake Hoot here.