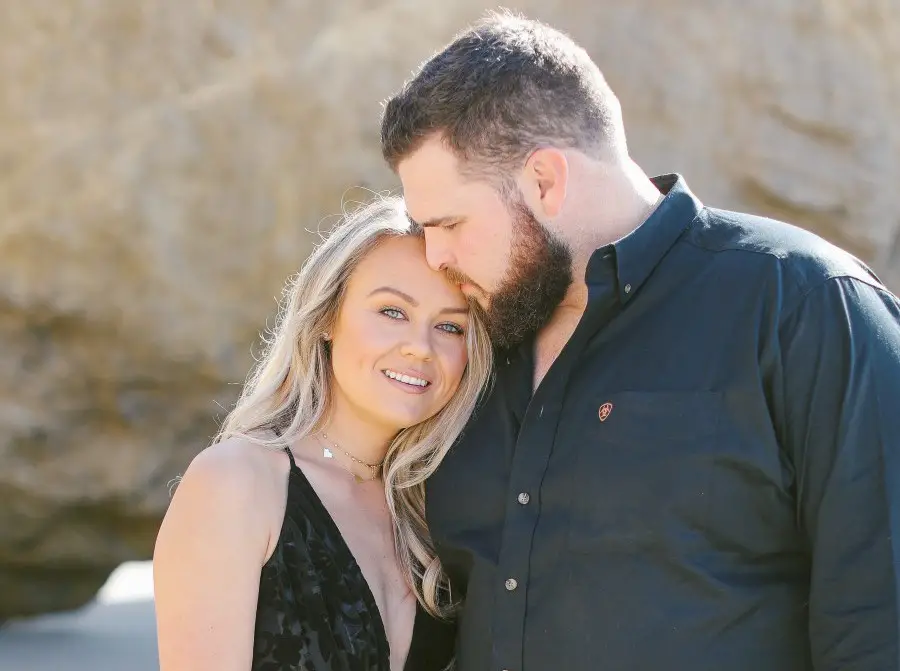 Congratulations are in order for Jake Hoot and his wife, Brittney! The Season 17 winner of The Voice revealed on social media that the couple's first daughter together, Madilyn Bri, was born last week.
Hoot shared a touching photo announcing the news.
Well we did a thang last week! World, meet little Miss Madilyn Bri. We couldnt be more in love😍 #girldad #ladiesman #mybaby #ilovemygirls

Posted by Jake Hoot on Sunday, July 31, 2022
Brittney also shared a photo, along with a few more details about their daughter's arrival.
"One week ago today, I experienced the biggest miracle of my life!" Brittney wrote. "We welcomed our 'Little Feet' into the world, and could not be more in love with her!  She's the most beautiful thing I've ever known. I never knew that my capacity to love someone could become so deep, and this profound. Everyone meet our little angel."
Brittney added that their baby girl was born on July 24, at 3:30 AM, weighing seven pounds, four ounces, and measuring 18 3/4 inches long.
"She's more than we ever dreamt of," Brittney concluded. "We love you so much our little angel and can't believe we get to love you forever!"
Hoot, who is already a proud father to his daughter, Macy, from a previous relationship, announced the news of Brittney's pregnancy in March, with a video of him singing a song revealing Brittney was expecting.
The 34-year-old  just teased the release of a new love song, "Before You." Hoot shared on TikTok that he had recorded the song, only a couple of weeks after he began performing snippets of the romantic tune. Hoot and Brittney also released another love song, their "Wherever Time Goes" duet, in March.
In addition to adjusting to becoming a father of two, and releasing more music, Hoot also has plenty of shows on the calendar, including another show opening for Alabama, this one in Sharpsburg, Kentucky on August 6. Find all of Hoot's music, as well as a list of his concerts, by visiting his website.