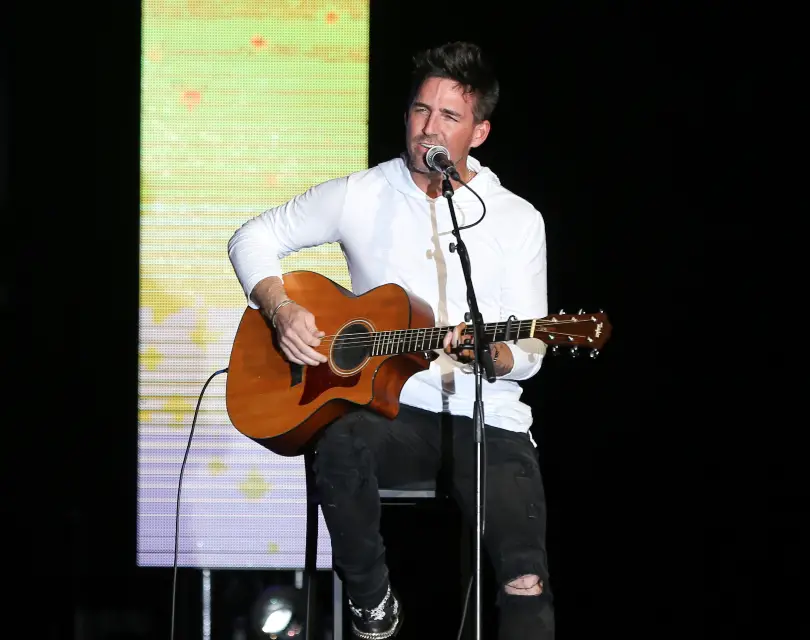 New music is here from Jake Owen! The Florida native just dropped "Fishin' On a River." Written by David Fanning, Drew Parker and Cole Taylor, Owen knew as soon as he heard it that it was the perfect song for him to release.
"I knew I had to cut this song the moment I heard it," Owen says of the song. "When you first hear the title, you'd think it's a good ole country anthem about fishin' with the boys. Instead, it's a love done gone, sway along track that most everyone can relate to. Here's to the brokenhearted chasing their blues away with Jack and Rye instead of bass and fishing line."
"Fishin' On a River" joins Owen's recent "Best Thing Since Backroads" track, both of which are likely from an upcoming new album. Owen recently had to back-to-back No. 1 hits, with "Homemade" and "Made for You," both released during the pandemic, making the songs' successes that much sweeter.
"It's been incredible; going back to 'Homemade,' which went No. 1 at the beginning of the pandemic, we were never able to have a No. 1 party" Owen told Audacy's Katie & Company.. "We did these Zoom No. 1 parties. And then to think that we put out 'Made For You,' and throughout the pandemic, I had not been on the road. I really can't stress this enough: I'm so thankful for the years that I've built not only fans, but fans at radio, my friends at radio that have supported me.
"I haven't seen one of my radio friends this whole pandemic, and they've just played my song and allowed their listeners and audience out there to fall in love with the song that I've always loved and has been probably my favorite on the album," he continued. "So to think that I haven't done anything, but yet I had a song go up the chart is really, really fulfilling, I'm very thankful for the relationships that I've built throughout the years that believe in me enough to play my song."
Owen has plenty of concerts on the calendar for 2022. Find all of his music, as well as a list of his upcoming shows, at JakeOwen.net.