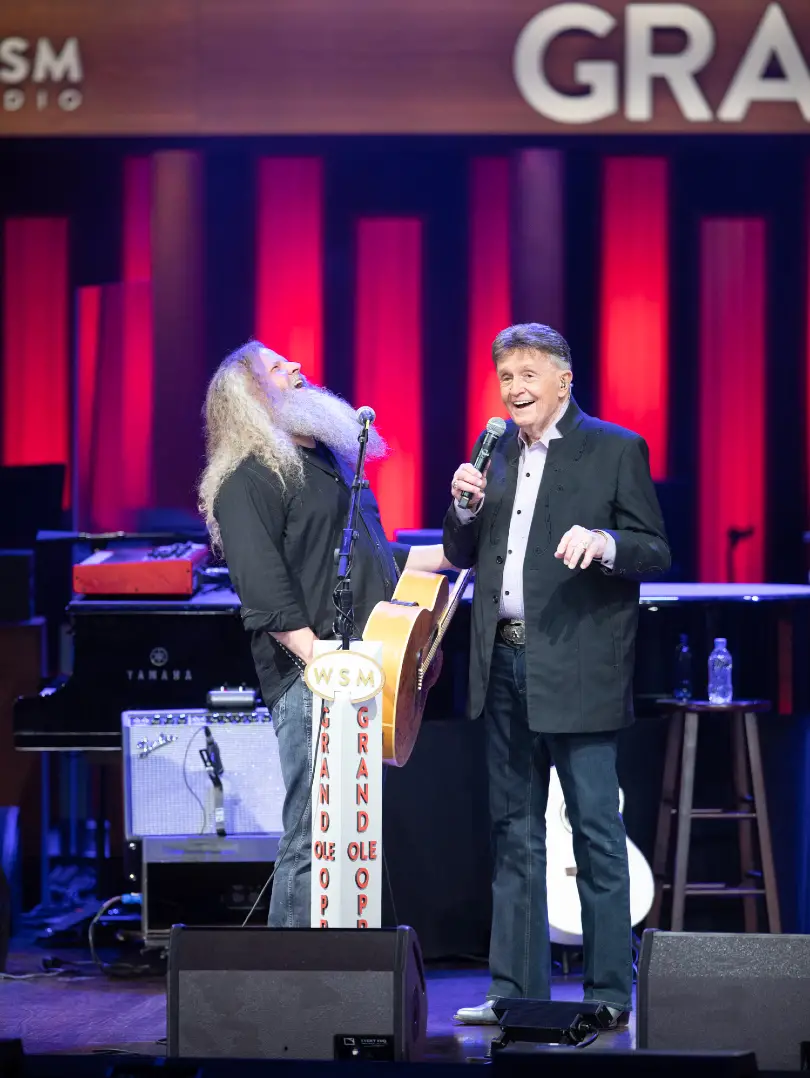 Jamey Johnson will be the next member of the Grand Ole Opry. The 46-year-old was invited to join by Bill Anderson, at the end of a writer's round at the Opry on Saturday, March 19, featuring Johnson, Anderson and Buddy Cannon.
"You have made a lot of guest appearances," Anderson said at the end of the round. "But the management and the staff and the people at the Opry told me to tell you that this is going to be your last guest appearance."
"I've been kicked out of a whole lot of places in my life," Johnson quipped.
"Well you can add this to the list, because you're not going to be a guest anymore," Anderson said. "The next time Jamey Johnson's on this stage, he's going to be the newest member of our Opry cast and family!"
Welcome to the family, @jamey_johnson ♥️ pic.twitter.com/QxHSlfYO9C

— Grand Ole Opry (@opry) March 20, 2022
"I accepted it 20 years ago," Johnson said, after Anderson asked him if he wanted to officially become a member. "I don't know what to say except the obvious. I love country music. I love country music.
"I would have never moved here if it wasn't for country music; if it wasn't for the Grand Ole Opry keeping it alive all these years, if it hadn't been for the fans, like y'all, listening to what we do," he continued, gesturing to the crowd. "Thank you. I love you. Thank you so much."
In addition to Johnson's solo career, which includes his Top 10 hits, "The Dollar" and "In Color," Johnson has also written hits for several other country artists as well. Among the numerous songs Johnson wrote include George Strait's "Give It Away," Trace Adkins' "Ladies Love Country Boys" and "Honky Tonk Badonkadonk," Joe Nichols' "Another Side of You," among others.
Johnson follows Lauren Alaina, who was inducted by Trisha Yearwood in February. An induction date for Johnson has yet to be announced.
Photo Credit: Courtesy of Schmidt Relations / Chris Hollo