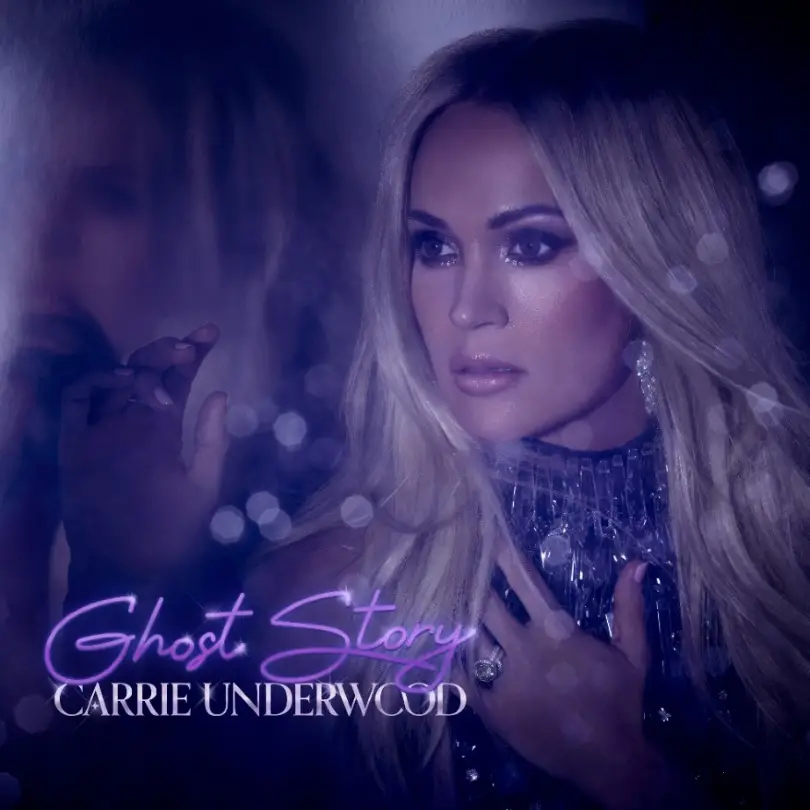 Carrie Underwood dropped a new single, "Ghost Story," from her upcoming new album. Although a prolific writer, the 39-year-old reveals the song was specifically written for her, earning her hearty approval as soon as she heard it.
"'Ghost Story' was written for me by David Garcia, Hilary Lindsey and Josh Kear, and I feel like they just nailed it when they got together to write," Underwood shared with her record label. "I've worked with all those incredibly talented writers, a couple of which I've worked with since pretty much the very beginning. I feel like they just know me so well. The song is hauntingly beautiful, has a really wide range and amazing melody, and just tells this really cool, cinematic story of how this guy is never going to be able to let go of the girl he let go of because she's just always going to be haunting him.
"He's going to see her everywhere. He's gonna want her back but she's moved on – sorry man," she adds with a laugh. "I loved this song, I loved recording it. It's challenging vocally, but I like that. I feel like it's just a really awesome song and I'm glad they got together to think of me while they were writing one day."
Underwood has never been afraid to take on songs that are hard to sing. It's something Underwood has always done, not only in music, but in life as well.
"I love a challenge. I want a challenge," Underwood tells Apple Music Country's Today's Country Radio with Kelleigh Bannen. "I want to tackle things that are too hard for me so that I learn how to do them and they're not hard anymore. So I feel like I've set myself up and I now realize how important it is to really actively take care of myself so that I can do everything I promised."
The mother of two says it's important to her that her concerts mimic what fans hear on her albums, a standard she has held for herself throughout her career.
"I'm not the kind of person that'll go into the studio and while I'm standing there, I can sing everything, and then the second I get on a stage and start walking around, I'm done," Underwood maintains. "I make it a point to be able to deliver what I promised on the album. So that's a point of pride with me. I feel like I'm willing to do whatever it takes to bring it."
Underwood's new album follows her 2018 Cry Pretty. Although she hasn't revealed too many details, including a title or release date, she does say she is already eager to share her next set of tunes with her fans.
"I feel like overall, just this next project is … It's fun. It's a lot of fun," Underwood teases. "We covered a lot of ground making it, and just went into the whole project of 'Let's just have fun and make music we love and see what happens.' I got to write a lot. I got to co-produce again with David Garcia, which is just so much fun being able to be there from the ground up and really make more musical decisions. It's a lot of fun and I feel like people are going to hear everything and just going to get some warm fuzzies.
"Hopefully, it'll make people happy to listen to," she adds. "it's a very sing into your hairbrush, in your house, in your room kind of album, which I think it's going to translate well. I think people are going to like it."
Find "Ghost Story" and all of Underwood's music at CarrieUnderwoodOfficial.com.
Photo Credit: Courtesy of Capitol Records Nashville / Randee St. Nicholas