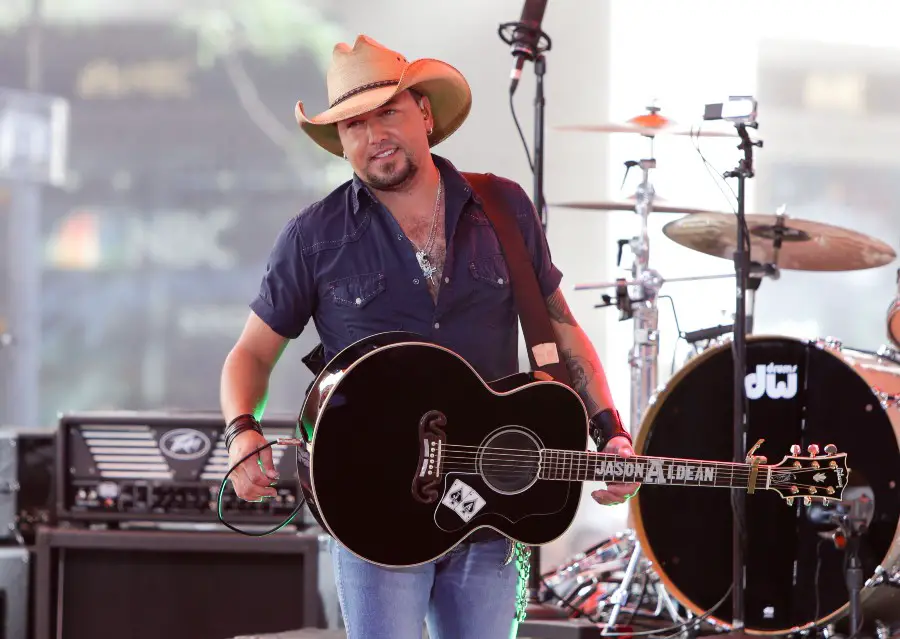 If there's a silver lining to the ongoing coronavirus pandemic for Jason Aldean, it's that he has a new appreciation for what has been normal for most of his adult life. The 43-year-old never imagined he would spend an entire year off the road, but now that he has, he says he will never, ever take for granted the chance to perform on stage again.
"Oh, without a doubt, man, playing shows!" Jason told CMT's Cody Alan, when asked what he misses the most. "Getting on my bus on Wednesday night to play a Thursday, Friday, and Saturday show. You know? It's just been business as usual for us for the last 15 years. It's been like clockwork. Every Wednesday, I throw my gear on the bus and go play shows over the weekend."
"Never in a million years would I have thought that something like this would happen that would take that away from us," he continued. "For me, it's really put things in perspective, and when we are finally able to go back out and play shows again, that is something that I will never take for granted."
The 43-year-old may not be touring, but he is still keeping busy at home with his two-year-old son, Memphis, and one-year-old daughter, Navy, as well as his older daughters, Keeley and Kendyl.
'Our goal is even when things aren't normal, like they are now, we try to at least make it as normal as possible," Jason previously told Kix Brooks on American Country Countdown (via The Country Daily). "If that means all of us getting dressed up for Halloween and doing a scavenger hunt for the kids to go find candy — I don't know what it's gonna be at this point — but we'll do something to make it fun for them until we can get past all this stuff."