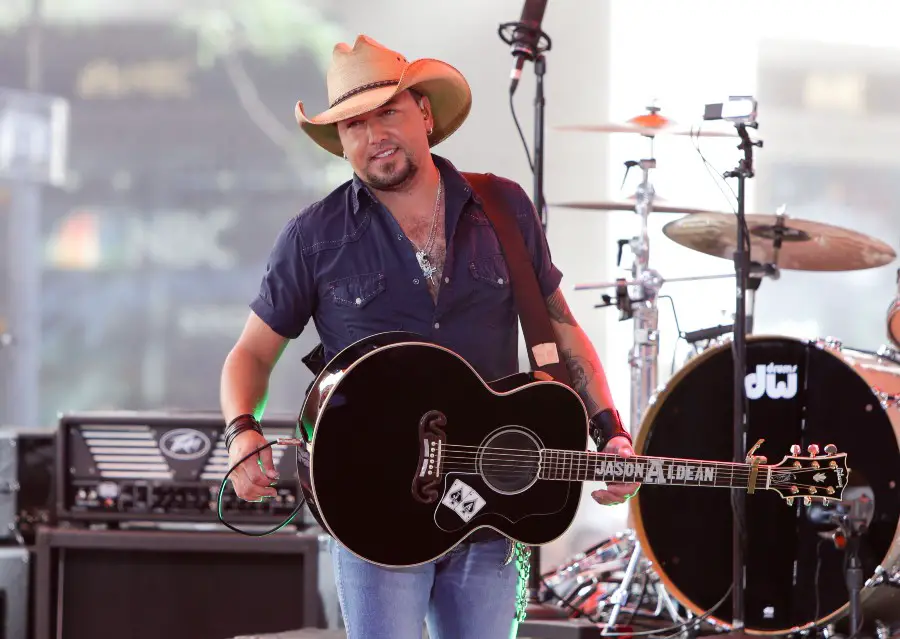 Much of life might have been canceled or altered this year because of COVID-19, but Jason Aldean is still doing all he can to give his children as many good experiences as possible. The father of four, including daughters Keeley and Kendyl, from his first marriage, is determined to make sure his children can enjoy life, even amid a global pandemic.
"You know, I really just kind of hate it for all these kids," Jason told Kix Brooks on American Country Countdown (via The Country Daily). "Whether it's kids that can't go trick-or-treating for Halloween or whether … my oldest daughter is a senior in high school this year, so her senior year is weird, and it's just a weird time for everybody. This whole thing is just kind of bizarre, and I think we're just ready for some normalcy."
Jason also has two-year-old Memphis and one-year-old Navy, with his wife, Brittany Aldean, and says his children will still celebrate Halloween, even if it looks different this year.
'Our goal is even when things aren't normal, like they are now, we try to at least make it as normal as possible," said the singer. "If that means all of us getting dressed up for Halloween and doing a scavenger hunt for the kids to go find candy — I don't know what it's gonna be at this point — but we'll do something to make it fun for them until we can get past all this stuff."
Jason just dropped a new single, "Blame It On You," following the success of his No. 1 hit, "Got What I Got."
"When I hear songs like 'Blame It On You' that have more of a pop side but are still killer…I always want to see what we can do with it," Jason said of the new track. "The demo had this really cool auto-tune in the background that I immediately knew we needed to leave in there. We ended up cranking it up and now it almost sounds like there's another singer on the song.
"It's just really cool," he added. "I've always said that just because it's a slower song, it doesn't mean that it can't be edgy. You can still have some attitude to it."