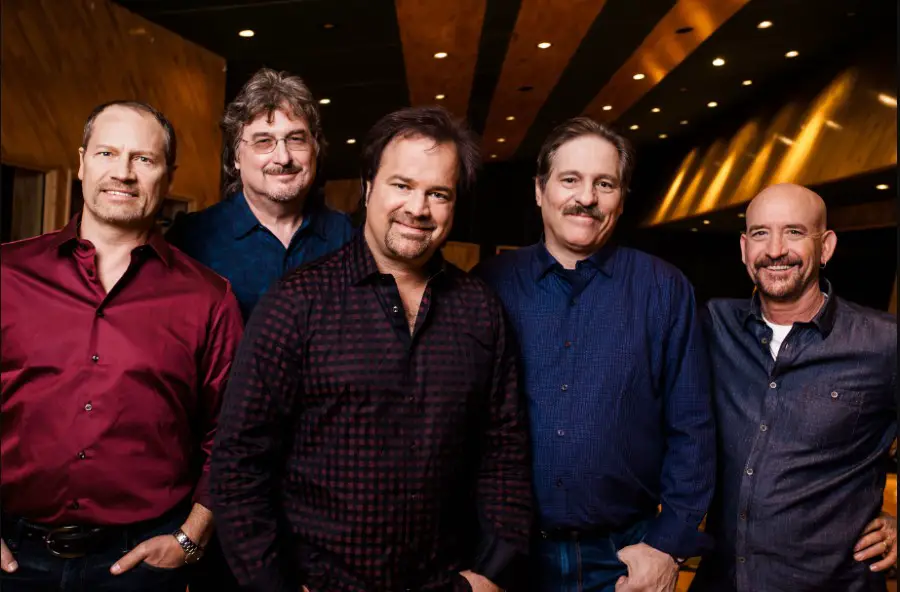 Restless Heart's Larry Stewart just released his solo Everyday is Christmas album. The release is a bit ironic since the last album Restless Heart released was A Restless Heart Christmas, which came out in 2013. Although the idea of another Restless Heart album would likely appeal to country music fans, the lead singer says it doesn't seem too promising, at least in the immediate future.
"We were celebrating our 35th anniversary last year, and I couldn't even get the guys to record one song for it," Larry told Everything Nash with a laugh. "We couldn't agree on anything. I mean, try being married to four other guys. So we just didn't really do anything."
The 61-year-old reveals Restless Heart, which also includes John Dittrich, Paul Gregg, Dave Innis and Greg Jennings, had started working on a new project, but he doesn't know if it will ever be completed.
"We just have had a hard time getting together and putting things together," Larry admitted. "We recorded some old standards, like 'Wichita Lineman' and 'Please Come to Boston,' and some other songs that we grew up on. We haven't finished the project. We've only finished half of it. Maybe next year we'll figure it out. Get rid of COVID, everybody turn their brains on and do something, because it's time for us to do something."
It's fitting that Larry released a Christmas album, since he admits he goes a bit crazy during the holiday season.
"When it comes November, we start putting it up," Larry told Everything Nash. "We have 50 Santa Clauses, we have a Christmas village. We've got three threes. We do all the windows. We have five manger scenes. It's sick. And then we do a lot of different stuff in other places. I even do the back patio. Christmas is my favorite time of year.
"Christmas music is my favorite kind of music," he continued. "It really is. It's just the magic of the music, the magic of the melody — the memories that the old traditional Christmas songs bring to me and my family, because my family was the same way, growing up with my dad and mom in Kentucky. We all sang carols. My dad sang and we all loved Christmas," he continued. "I never outgrew it."
Purchase Everyday is Christmas at LarryStewartMusic.com.