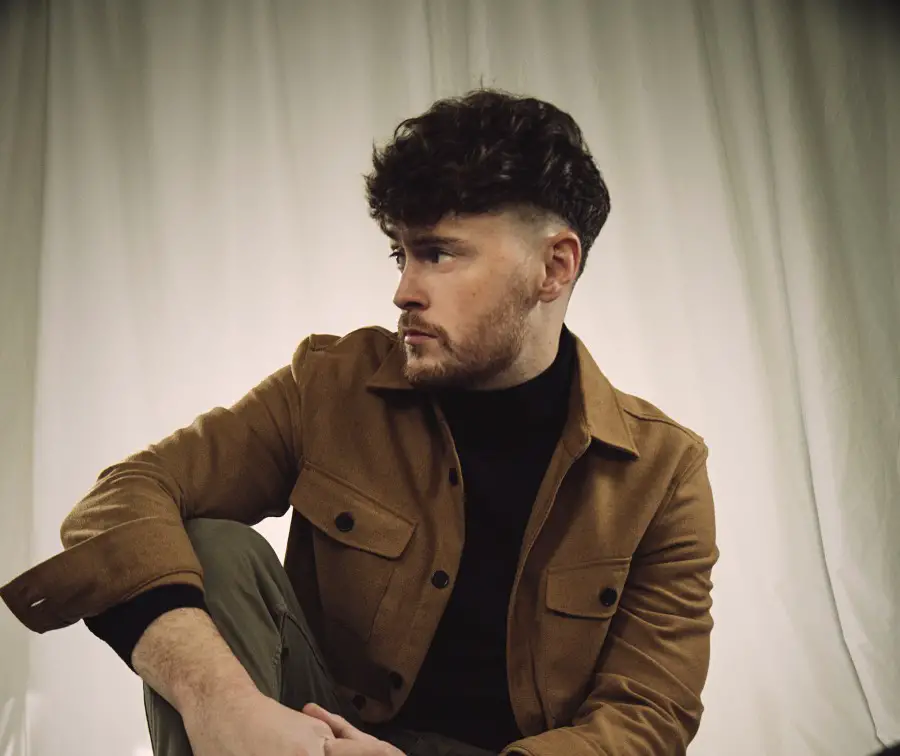 Jeffrey James just released his latest single, "Small Talk." The rising star both wrote and recorded the song last year, collaborating over a shared understanding of an uncomfortable experience.
"I wrote and recorded 'Small Talk' in 2020 with producer Jackson Dimiglio-Wood, over a Zoom session," James tells Everything Nash. "He was at his flat in London, England and I was at my house in East Nashville. It's about the awkwardness of first dates and trying to get to something meaningful, with another human being."
James, who previously released "Like Love," knows that "Small Talk" might be a personal look into his own life — not that he minds.
"I'd say, at this point in my life I can't not be honest and vulnerable in my music," James admits. "I have to love the art I make before anyone else can hear it. If I'm lying or not talking about something real, my heart calls bullsh– and I can't justify allowing that song to keep on living."
James, whose music covers a wide variety of styles and genres, says fans can expect more of the unexpected from him.
"I have more music coming," he hints. "Some more Jeffrey James music, some DJ collaborationss, and some music I'm writing for other artists. I'm so pumped for the art I'm creating right now."
James previously appeared in Songland, which gave him the opportunity to work with OneRepublic's Ryan Tedder.
"It was really great for me," James told Everything Nash. "I really thought the producers, the executive producer behind the scenes, and everyone who worked behind the scenes were really great. The show is about songwriting and not a reality show or whatever. I don't know what that show groups itself in, 'cause it's not really a talent show, which was wonderful. For anyone who hasn't seen it, I explain it as like Shark Tank for songwriters. I don't think I invented that that; I think I've heard someone else say it too, but it's as much on camera as behind the scenes. They really want it to be about the songwriting and the process of songwriting.
"When I got to work with Tedder in the studio, the cameras were there," he continued. "So then afterwards, they did interviews with us and they were like, 'Oh, what did you mean when you were talking about this verse and chorus and the phrasing here. What did that mean?' I was like, 'Oh, this is great. These guys actually care what we're doing. I was sad to lose, but I was very happy about the experience overall."
Find all of James' music at JeffreyJames.com.