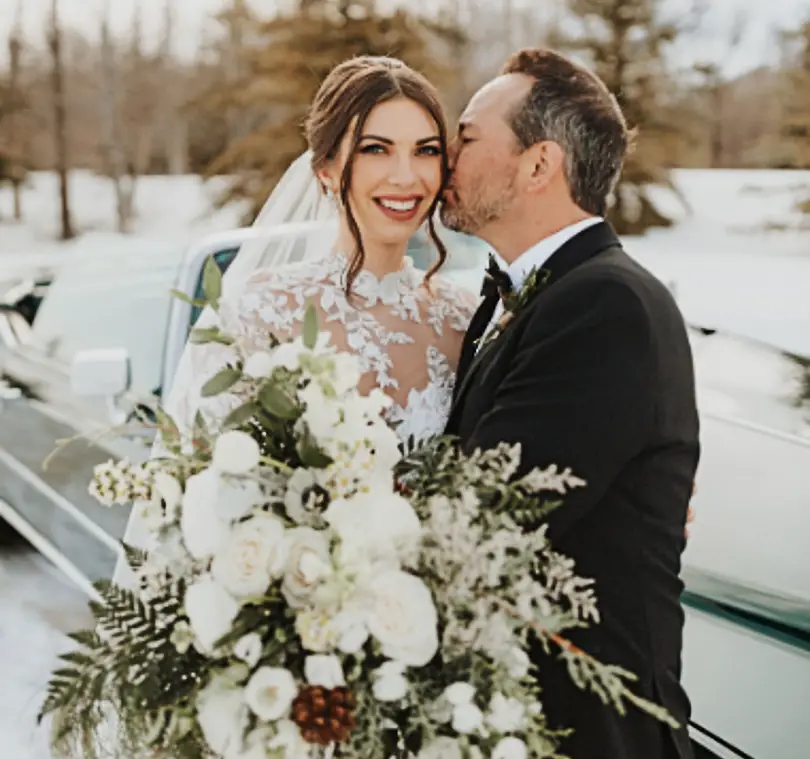 Jenny Tolman is officially married! The singer, who just released her Married In A Honky Tonk album, wed Dave Brainard on March 19 in a magical Wyoming wedding. The couple might have never even made it to the altar if not for severe injuries that Brainard suffered in 2015 when he was brutally attacked, which changed the trajectory of both of their lives forever.
"It was really the moment that I realized," Tolman tells Everything Nash. "There's a song on the album called 'Afraid,' and that's the song that I wrote that night when I found out about Dave being attacked, because that's the moment that it instantly hit me. I was like, 'Oh my goodness. I am in love with him. This is my person.' It sounds so cheesy, but it was the strongest gut feeling and soul-feeling I have ever felt.
"I just felt the need to be holding him and making sure he was okay, and comforting him," she adds. "And also just the anger that I felt towards the person who did that to him. I had that mama bear thing come out and you're like, 'Do not mess with my person.'"
Tolman and Brainard were already good friends when he was injured, but were both convinced to not take their relationship beyond a platonic one, due in part to their 20-year age difference. But once Brainard was critically injured, the two decades between them no longer seemed to matter.
"I don't know how to explain it," Tolman admits. "It's just like they say, 'You know when you know,' and I guess that's my version of it. So I sent him the song, but it wasn't unusual for me to send him songs that I had written because we were doing recording weekends; basically every month we would do a recording weekend where I would go to his studio and we would just do guitar vocals of whatever songs I had written that month. I sent him that one and he says he had an idea that it was about him, but I never said it once."
"Afraid" appears on Tolman's Married In A Honky Tonk album.
"It's a really cool timeline of our relationship because that was before we were even together, to now," Tolman reflects. "It's a cool little history piece for me."
Tolman knows now that she always felt a pull to Brainard, but didn't have the courage to act on them, until his injury.
"I think I always knew," Tolman says. "I think both of us always knew, we just were not gonna go there. For me personally,  I was like, 'Nope, this could not happen. He is twice your age. He is your producer.' It was something that I was trying to suppress, but the more you try to suppress things, the more they wanna come out. So I think it was bound to happen either way; people who are meant to be are meant to be together. And so I like to think that we're meant to be."
Find all of Tolman's music and tour dates at JennyTolman.com.
Photo Credit: Courtesy of Adkins Publicity / Molly Stevens