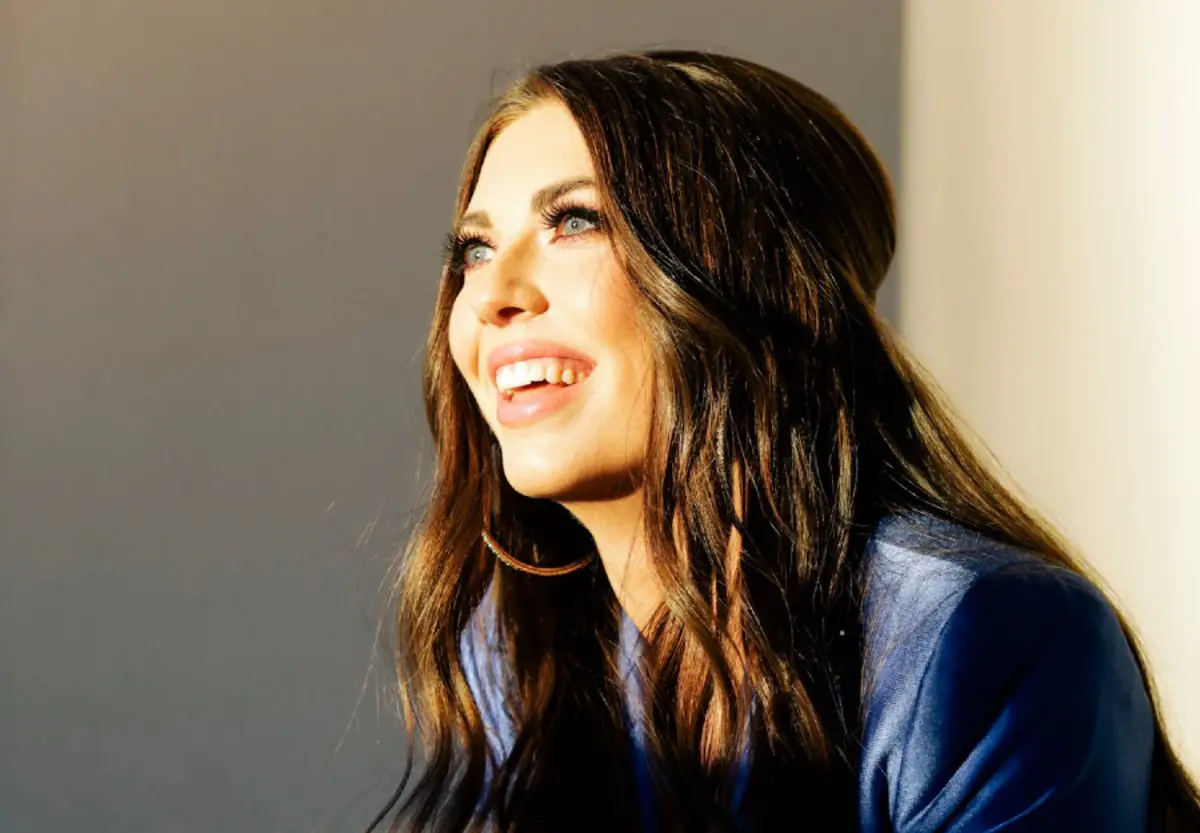 Many will remember the horrific injuries producer Dave Brainard experienced in the fall of 2015, when he and a friend were mercilessly attacked in downtown Nashville, leaving Brainard severely injured and unconscious. Although he miraculously recovered after having reconstructive surgery on his face, the tragic event did have at least a touch of a silver lining, which came in the form of a romance between Brainard and his now-fiancée, Jenny Tolman.
"When you hear that sort of news about someone, it solidifies everything you feel for that person," Tolman tells People. "It was a moment of epiphany for me. It was like, 'Oh my God, I am in love with this person, and someone has hurt him, and I need to be with him.' That's when I realized that he wasn't just a good friend. He was my person."
Tolman had already been developing feelings for Brainard, whom she met earlier in 2015, at a writers night in Nashville — a place she technically shouldn't have even been, since she was under 21 at the time.
"It's funny because I wasn't even old enough to be in there, but I just happened to be playing there that night," Tolman recalls. "Dave happened to be there, and I guess he liked what he heard because he came up to me afterward and told me that he loved my voice and that we should get together to write sometime."
The two began writing and recording their songs together, but it wasn't until that fateful night in September that everything became crystal clear for the pair.
"I wrote him two songs that I sent to him while he was in the hospital," Tolman recounts. "I remember that he sent me a text message basically saying, 'This is so beautiful' and 'Gosh, you are so beautiful.' That's a text I hung onto."
Two months after his accident, Brainard came clean about his feelings for Tolman, in spite of the 20-year age difference.
"It had just started snowing in Nashville that night, and we had gone to dinner, but I wasn't 21 years old yet, so we couldn't go to a bar," Tolman shares. "So, we were driving, and he was like, 'Please know that this was never my intention, and I don't know how this happened, but I think I am in love with you,' and I said, 'I'm in love with you' and we went back to his apartment and from that night on, I stayed with him and I never left. We have been together ever since."
The couple got engaged late last year, and are currently busy planning their 2022 nuptials.
"For the next year, we will be planning a wedding and making an album, and I couldn't imagine anything better," Tolman gushes. "Gratitude is my big thing, and I am so thankful for Dave and the man he is. And while it's a terrible thing that happened to him, I'm grateful that it was that moment that taught me the lessons I needed to learn."
Tolman released There Goes the Neighborhood in 2019, but was unable to tour in support of the record because of the pandemic. Instead of wallowing in self-pity, the rising star created a deluxe edition of the album, as well as launched her own cooking series, Hey Good Cookin'.
"I was very lucky to have gotten a good summer run out of my debut album," Tolman tells Everything Nash. "The momentum that we had built was finally taking off and running itself, and 2020 was projected to be a huge year for me, so to see that all slowly slip away as the pandemic took over, was pretty tough. I definitely had a few pity parties for myself, but you have to tighten your boot straps and roll with the punches, so here we are with our answer to the halt: a deluxe edition."