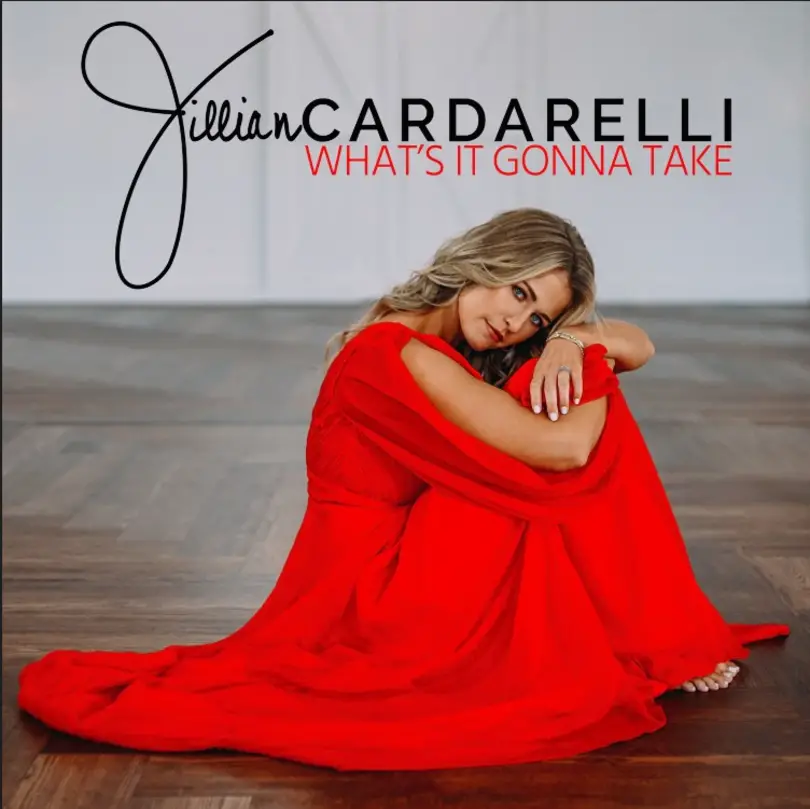 Jillian Cardarelli's eponymous debut EP is out! The rising star wrote two of the six songs on the record, including "Strong," which features actor and singer Charles Esten, and "I Never Do This."
"It's a song I never actually thought I would release because it's so personal," Cardarelli tells Taste of Country of her duet with Esten, which was inspired by her mother's battle with cancer. "I hope it can inspire anyone to be strong who is going through a hard time."
"What's It Gonna Take," Cardarelli's current single, was written by Jennifer Fielder and Adam Wood, but Cardarelli fell in love with it as soon as she heard it for the first time.
"This is such a statement, powerhouse song that I knew I had to record," Cardarelli says. "You can feel the depth of the struggle to move past the heartache in the lyrics that so many people can relate to. This song to me really captures that feeling of being TRULY heartbroken. There is something about this song that takes the listeners on the journey of desperation to leave the past behind and try to move forward. We all wish we could snap our fingers and make things better, but this song reminds us that what it's gonna take is… time."
While Cardarelli has been happily married for almost a year, she still well remembers and understands the pain of heartbreak, which is why she wanted to release "What's It Gonna Take."
"Heartache is a common thread that we all understand," she explains. "It's okay to feel heartache and wonder what it's going to take to get over someone. I'm a big believer that time heals all wounds."
Cardarelli teamed up with female producer Alex Kline to create all of the tracks on the new project
"(Alex Kline) is such a talent in our industry," Cardarelli boasts. "She was one of the first people I wrote with when I moved to town. I feel like she really knows who I am as an artist and helped create my sound."
See a track list for Jillian Cardarelli below. Find her new EP and all of her upcoming shows at JillianCardarelli.com.
Jillian Cardarelli EP Track List:
1. "Cool Girl" (Tina Parol, Logan Brill, Dave Pittenger)
2. "What's It Gonna Take" (Jennifer Fielder, Adam Wood)
3. "Dropped (Kassi Ashton, Johnny Dibb, Emily Landis)
4. "If You Had a Heart" (Alex Kline, Erin Enderlin, Liz Hengber, Kellys Collins)
5. "I Never Do This" (Jillian Cardarelli, Adam Wood)
6. "Strong" featuring Charles Esten (Jillian Cardarelli, Charles Esten)