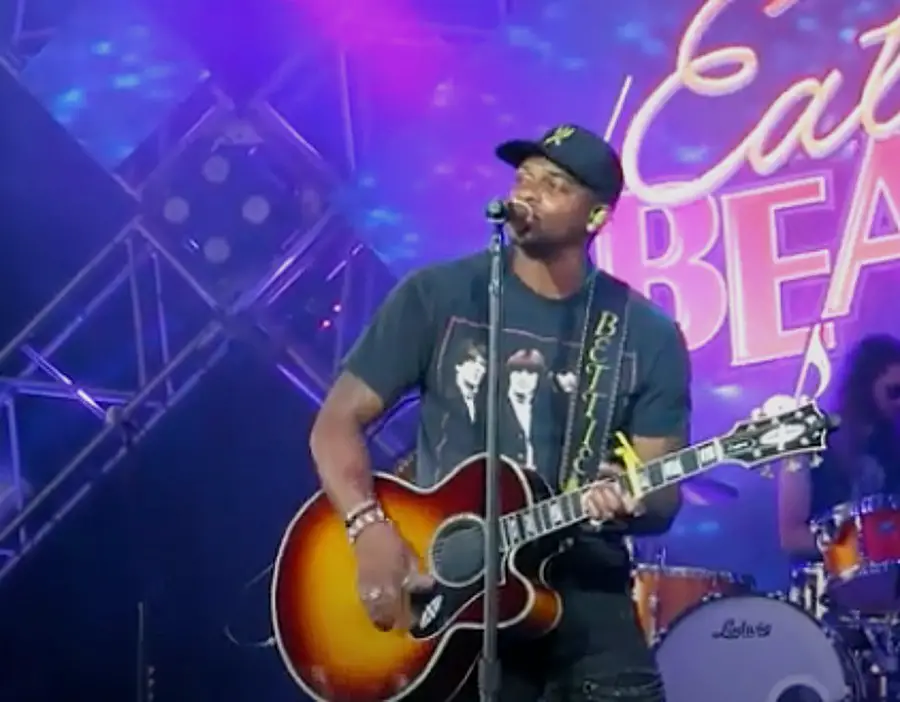 Without Charley Pride, there might not be a Jimmie Allen in country music. The "This Is Us" singer is opening up about the influence the living legend had on him, ahead of the 2020 CMA Awards, where Jimmie will present the 86-year-old with the Willie Nelson Lifetime Achievement Award.
"It means a lot," Jimmie told the Country Music Association ahead of the awards ceremony. "Charley was a guy that I grew up admiring, because I loved his music. But also, he was the one guy in the genre that looked like me. It made me feel like, 'Okay, I can be a part of this as well.' So to be the one that gives him the award, I get to be a spokesperson for the world of country music, and thanking him for everything he's done for us. I don't know what I did to get it, but I appreciate it."
Charley joins Jimmie, along with Darius Rucker on the song, "Why Things Happen," from his latest Bettie James album.
"It means that I've done something right," Jimmie told Music Row of getting both artists to sing on the powerful track. "It's a stamp of approval on my music that I was looking for. Two guys that really helped pave the way for my career and helped me to move limitations that sometimes people might want to place on me because of the way I look. Those two guys showed that there are no limits.
"So to be able to do a song with the first black country star and the guy who is the black lead singer of one of the biggest rock bands of all time and for them to agree to do a song with me means they respect me and my music and that's the biggest compliment I can get," he added.
Jimmie is also nominated for one trophy, for New Artist of the Year. The 2020 CMA Awards will air tonight, at 8:00 PM ET on ABC.