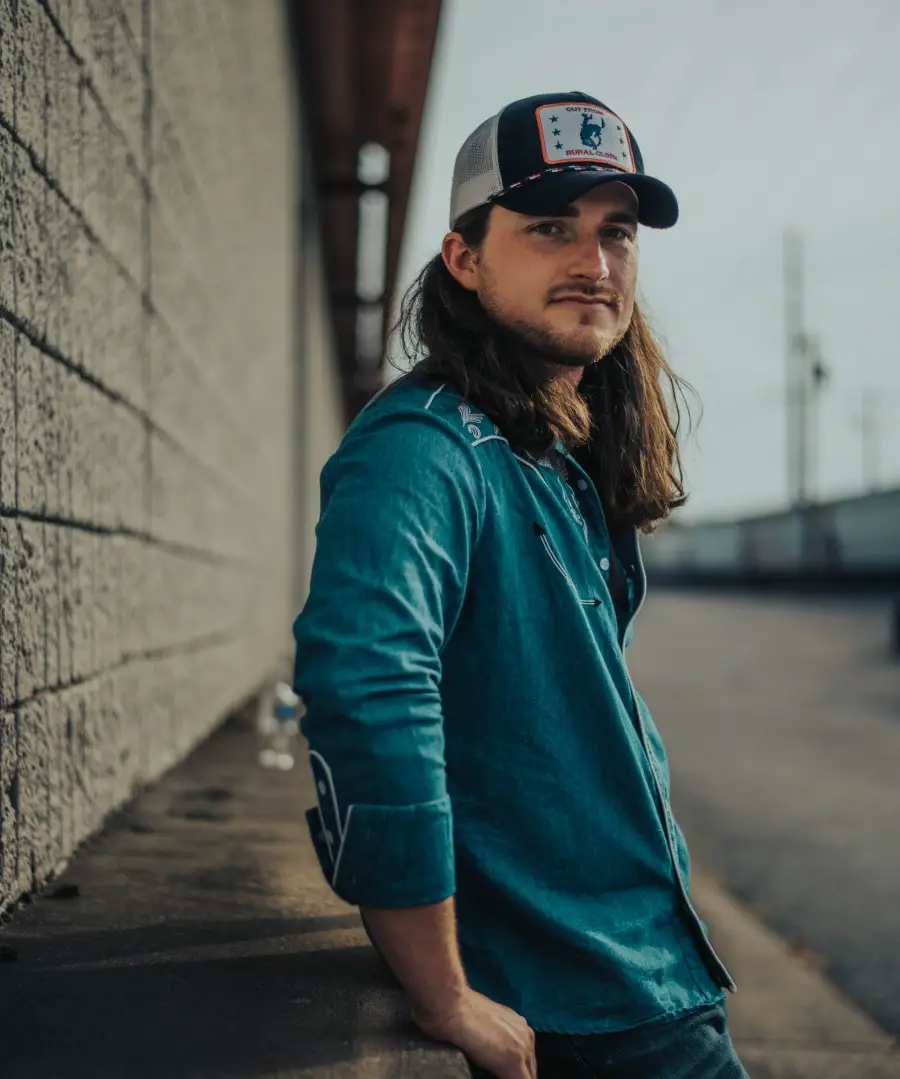 Shelby Lee Lowe grew up surrounded by an eclectic mix of music, which is evident in his debut EP, Something in Me. The rising star included three songs on the project, a glimpse into not only his love of music that spans genres, but also his own originality as well.
"Before the pandemic started this year, I had a lot of plans to do a lot of touring and co-writing, and that got thrown out the window," Shelby told Everything Nash. "I decided to make the most of this year, any way possible, and started doing some Zoom and Skype writes. I wrote a song with my producer, Andrew Scott Wills, and Rick Huckaby, called 'Something in Me.' That was a Zoom write. I was in my bedroom during the middle of this whole crazy mess. And it just went so well that we decided that we were going to book studio time, and we were going to record it and just put out some new music."
"Something in Me" was inspired, at least in part, by Shelby's own girlfriend, and her unwavering love for him.
"[It's] kind of like the love that I'm in," the singer reflected. "It's about my girlfriend who sees a lot in me, even though I'm imperfect. I think a lot of folks can relate to that. So I wanted to write for that notion of, 'Hey, I'm a pretty lucky dude. She sees more in me than I do myself. That's the backstory behind 'Something in Me.'"
Something in Me also includes "Could've Fooled Me," which Shelby wrote with David Ross and Andrew, and "You're Not Gone," which is the only song on the EP that Shelby didn't write.
"'You're Not Gone,' that was an outside cut," Shelby said. "Ed Williams actually wrote that from Texas. He pitched it to myself and Andy and I thought it was one of the coolest written,  fast-paced honky-tonk songs I've ever heard. I knew right then that we had to cut it. That one is probably one of the most-fun things I've ever recorded."
Shelby has performed a few socially-distanced shows in 2020, but looks forward to doing much, much more next year, both with more music and being able to once again tour.
"I really just want to keep on making the best kind of traditional country music that I can, and be able to  showcase some of my other influences, without losing the traditional backbone of it. I'm a super, super fan of all the classic country music, and Neo-traditional stuff, and Texas country music that's coming out nowadays. I want to keep with that theme. There's more people listening to more of the classic traditional country music now than in years past. I think it's really making a comeback. So I'm going to stick with it and just keep making music I love, and hopefully a lot of folks will enjoy it."
Shelby will appear on Today in Nashville on Thursday, November 12. Purchase Something in Me at ShelbyLeeLowe.com.