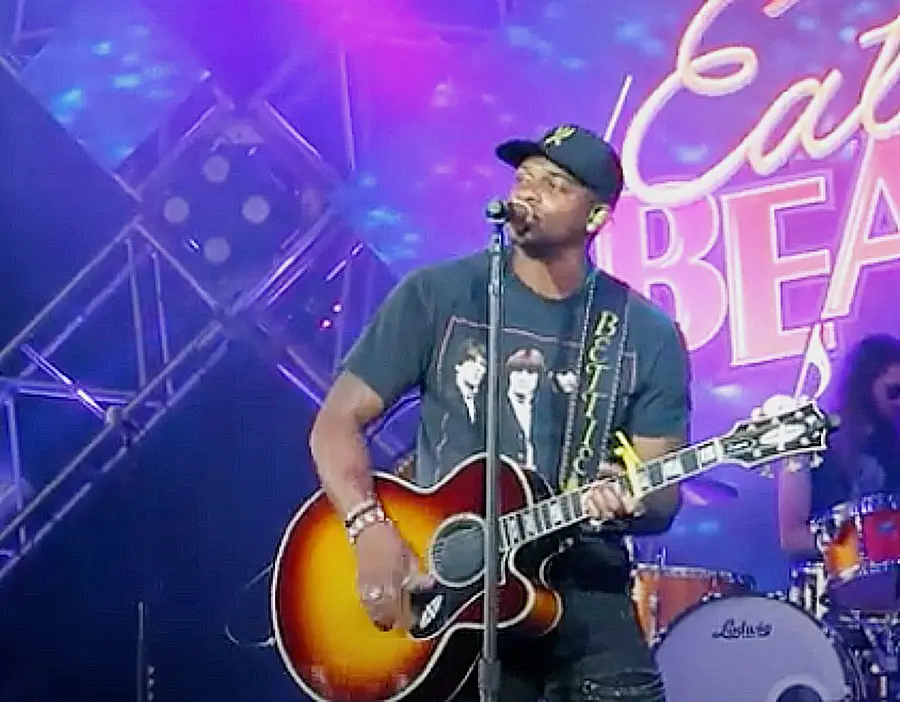 Jimmie Allen is speaking out about the crisis in Cuba, which is personal for him. The father of two reveals his brother-in-law is in the country, and unable to leave due to the conflict.
"My heart is heavy for the people of Cuba right now," Allen shared on social media. "Something has to be done. My brother in law is Cuban and currently stuck there. He was in the process of getting legalized to come to America then it came to a stop. Everyday he has to watch his daughter grow up without him. Yes they FaceTime everyday but it's not enough. Everyday my sister's heart breaks over and over because of the current state of Cuba and her husband/s safety. To all my Cuban people I see you and I stand with you. I'm doing what I can to help."
🇨🇺🙏🏽🇨🇺 pic.twitter.com/EZTIU4e6pA

— Jimmie Allen (@JimmieAllen) July 17, 2021
Runaway June's Jennifer Wayne and Home Free's Tim Foust are among those who praised Allen for speaking out about the ongoing conflict.
"Ugh heartbreaking. Praying for the people… I hope they finally get their freedom," said Wayne.
"Thank you for using your platform to foster humanitarianism," said Foust.
This isn't the first time Allen has used social media to speak out about others. He previously  offered support of Morgan Wallen, after Wallen uttered a racial slur.
"Forgiveness is more powerful than abandonment. Our job as humans is to help each other be the best version of themselves," Allen said in a tweet, adding, "It's not about what is easiest….it's about what is right. In order to receive forgiveness, we must give forgiveness."
Allen also said that forgiveness was always the best choice, even when it was hard.
"People look up to two people in life. They either say God, or they say Martin Luther King," Allen told Everything Nash. "And the thing about both of those figures is, they're all about forgiveness. You definitely hold people accountable … If Martin Luther King can forgive people that hung his family members, come on.
"Everyone wants forgiveness, but not everybody wants to give it," he remarks. "People forget that forgiveness isn't about the other person. It's about you. It's about you releasing that weight off for you, so you don't have to carry all that. And the only way to make the world a better place, which we all say we want, is to go through the hard stuff."