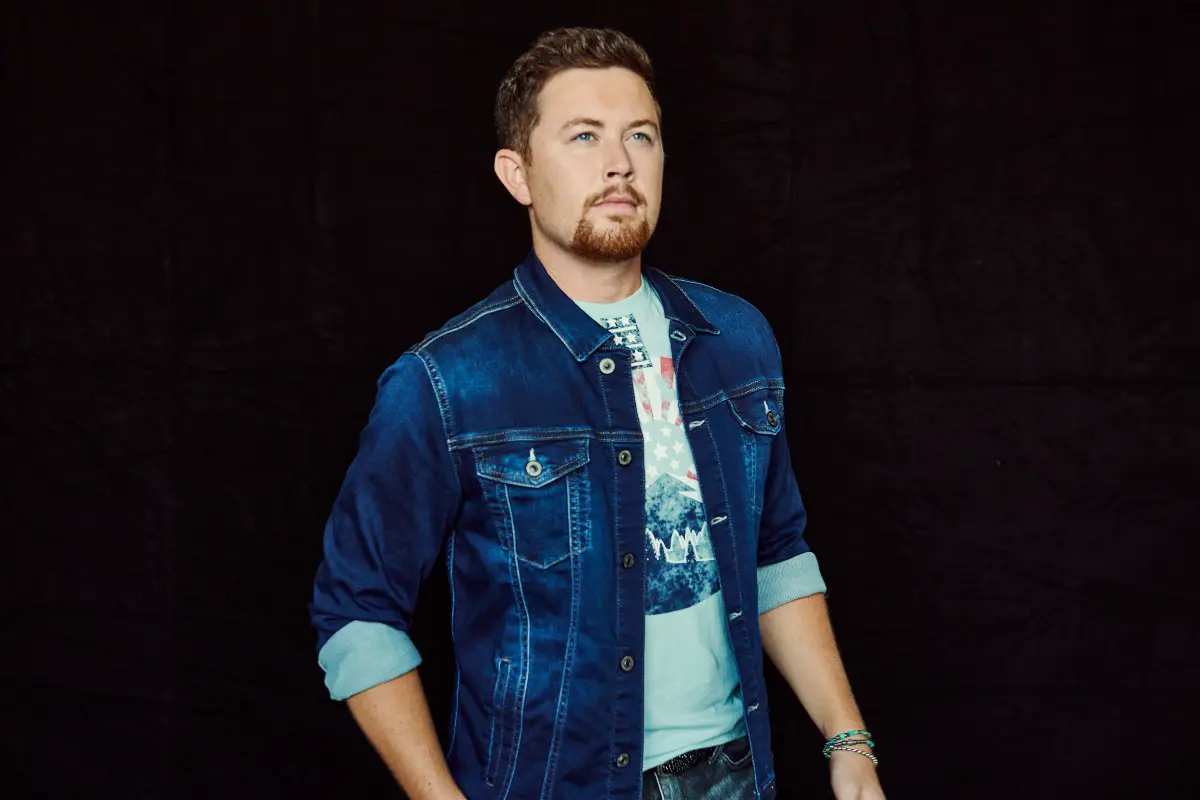 New music is here from Scotty McCreery! The American Idol alum just dropped "Why You Gotta Be Like That," a new song from his upcoming fourth studio album. McCreery wrote the song with James McNair, and Jordan Schmidt, which was inspired by his wife, Gabi.
"My wife Gabi and I had a date night the evening before I wrote 'Why You Gotta Be Like That' with James and Jordan," McCreery recalls. "She came downstairs looking gorgeous as usual, and well…the song tells the rest of the story. Writing with James and Jordan is always so much fun, and I think that genuine feeling comes through in the song as well."
McCreery's previous single, "You Time," was also inspired by his wife, Gabi, whom he wed in 2018.
"It was inspired by her, but it was really a time where she was super, super busy at work," McCreery explained to Everything Nash. "I was just on the road constantly. I'd come home from the road and she'd be going out to work, and we'd just be passing each other, all the time. So, it was at a moment where I was really craving some you time. Like, we can see our friends later. We'll see the family later, but right now just needs to be you time."
The couple had planned on getting plenty of time together, after Gabi took time off of her job as a pediatric nurse to join her husband on the road, unaware that the coronavirus pandemic was about to change those plans.
"About a month before shutdown or anything happened, she had taken off because we were going to go on the Chris Young tour together," McCreery said. "She had never lived on the road with me. She would fly out for a weekend or something, but never just road-dogged. And so, we were excited. We had everything planned. We had stops we were going to go to, and it was gonna be fun."
McCreery is, finally, back on the road again, with his You Time Tour, which kicks off later this month. He is also opening for Old Dominion for several shows on their Ballpark Tour, as well as a few shows for Chris Young, on Young's Raised on Country Tour. Find all of McCreery's upcoming shows, as well as all of his music, by visiting his website.
Read 11 Things to Know About Scotty McCreery here.