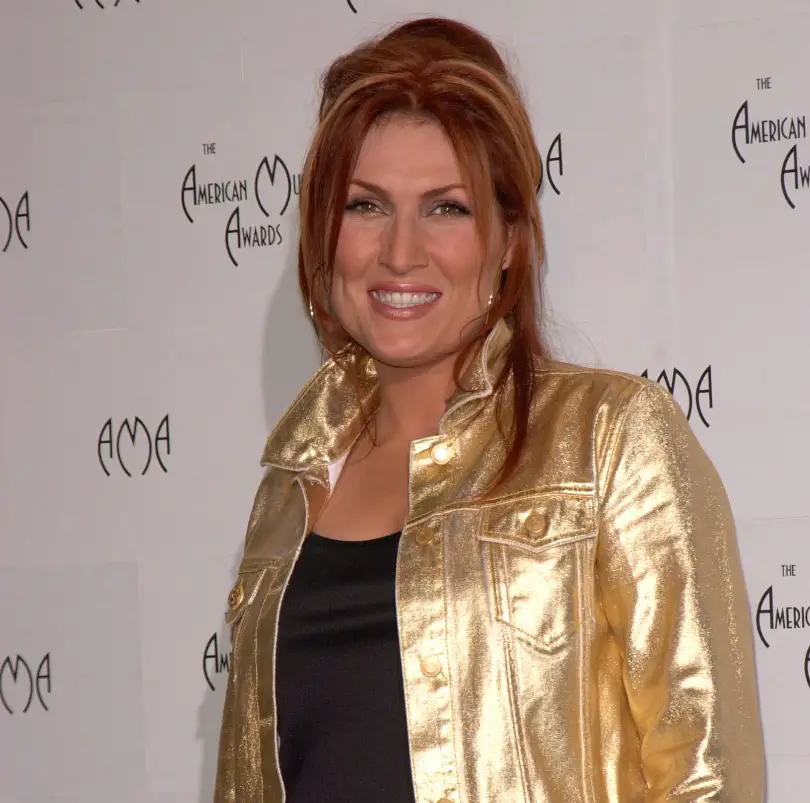 Jo Dee Messina might have never had the soaring career she had if not for Tim McGraw. It was McGraw who convinced Curb Records, while he was an artist on their roster, to record an entire album on Messina, which became her self-titled debut.
"They said they would cut three or four sides on me," Messina recalls to Apple Music Country's I Miss…90s Country Radio with Nick Hoffman. "McGraw, at that time, said, 'She deserves a whole album, not just three or four sides. I'll pay for it. If you like it, then you can reimburse me.'"
Messina's freshman record included her first single, "Heads Carolina, Tails California," which almost didn't make it onto the project.
"'Heads Carolina,' which is the first single, didn't come until after we were done with the album," Messina recalls of the song, which was written by Tim Nichols and Mark D. Sanders. "Then Tim Nichols called and he's like, 'Hey, I heard you're looking for music, and we got this song.' I'm like, 'Well, we're done.' So he's like, 'Just let me run it by your mailbox. I'll stick it in your mailbox.' He put a tape in there. It was in an envelope folded over. I played it, and I was like, 'Oh, wow.'"
Messina followed up her eponymous freshman record with her sophomore I'm Alright. The title track of the record, which became a No. 1 hit, was written by Phil Vassar, which he had every intention of releasing on his own.
"I recorded 'Bye Bye,'" Messina says of her big hit, also written by Vassar. "I saw the writer, Phil Vassar. He's singing 'I'm Alright.' And I was like, 'Has anyone recorded that?' And he said, 'No, no, no. One day, if I ever get a record deal, I'm hoping to record it.' I was like, 'Oh man, but I got a deal. We got a record we're trying to wrap up. You already got one song. Can we record it?' I had to twist his arm."
Messina has overcome plenty throughout her career, including a struggle with alcoholism and beating cancer. She is back on the road in 2022. Find music and tour dates at JoDeeMessina.com.