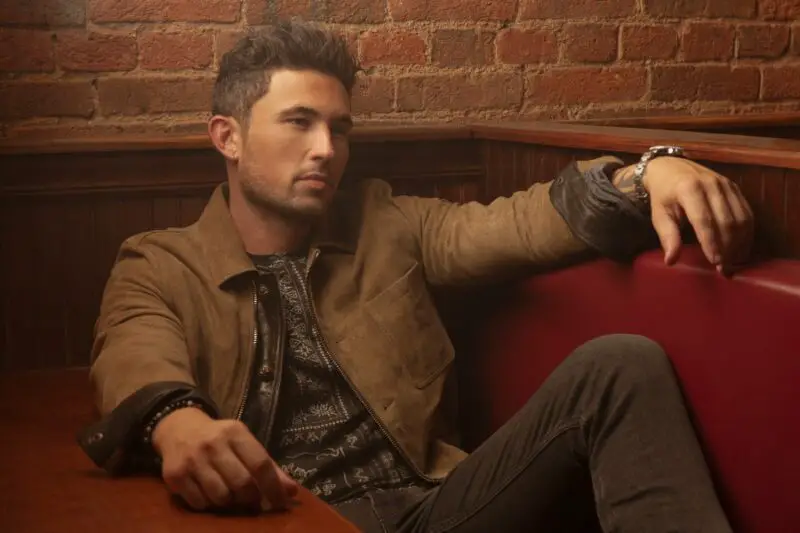 Michael Ray has the No. 1 country song at radio right now. The Florida native just landed at the top of the charts with his hit, "Whiskey and Rain," an accomplishment that he admits made him a bit emotional when he heard the news.
"WHISKEY AND RAIN IS THE NUMBER ONE SONG IN COUNTRY MUSIC!!!!" Ray shared on social media, along with a video of him wiping away tears as he shared the good news. "Y'all I gotta be real. It's been an emotional one today. Back when we were recording this song I would think about all the things I always loved about [Gary Allan] and the way his music spoke to me and my life growing up in Eustis. I hope this song has been there for you on lonely nights when you've needed it, just like Gary always has been for me. One of my favorites of his goes, 'life ain't always beautiful… but it's a beautiful ride.' Thank y'all for this beautiful ride!!! Thank y'all for loving this song!!! We ain't slowing down!!!
In the video, Ray also spoke about how significant having the song at No. 1 was for him.
"We did it man. Woke up this morning, and 'Whiskey and Rain' is officially No. 1 at country radio right now," he shared while wiping away tears. "This one was really … I just wanted to get out here and thank y'all. My team, radio. This one's special. I love you guys. I'm gonna collect myself and we'll do something. We'll do a live, we'll do a video, something. I just wanted to get out here and say thank y'all so much, man. What a way to start the year. I love you guys. Thank you."
Ray previously said it was Allan who helped inspire the "Whiskey and Rain" video, directed by Sean Hagwell.
"It's what I've always had in my head," Ray told Everything Nash. "I guess I always knew that I wanted  more of a traditional country sound. That's what I grew up on, what I listen to, to this day. And I just always felt like that was the record I wanted to make. It took this year, I guess, to really realize that on my own. So this song, it was just that catchy, hooky melody, that throwback to the Gary Allan. It sounds like Gary Allan, Dwight Yoakam — all of that. It just stood out. And really, we felt was a great way to introduce this new record and new sound."
"Whiskey and Rain" is from Ray's latest Higher Education EP. Find all of his music and tour dates here.