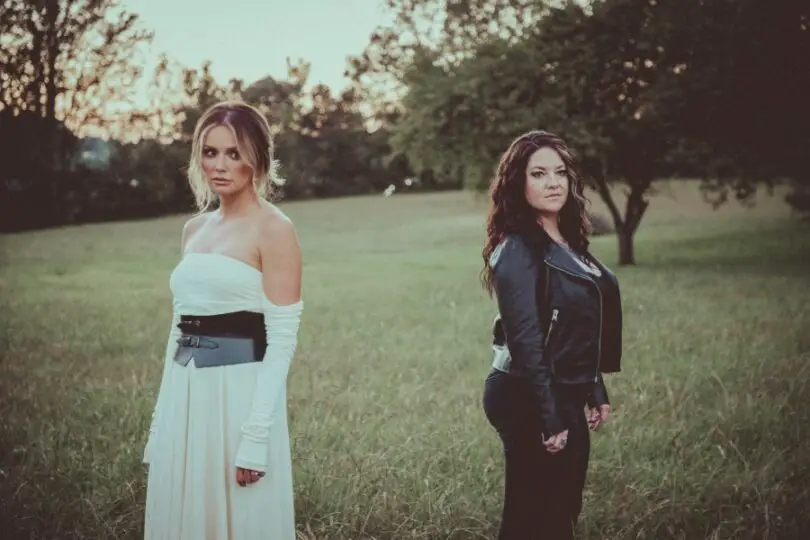 As if Carly Pearce and Ashley McBryde's "Never Wanted to Be That Girl" wasn't already a monster country hit, the two singers took the song to a new level with the release of an acoustic version of the song, out now.
Pearce and McBryde co-wrote the song together, along with Shane McAnally. The song is from Pearce's latest 29: Written in Stone album, putting a new twist on a familiar story, especially in country music, about love gone wrong.
"I think that what's so cool about this song is it is two women that never meet in the song," Pearce tells Everything Nash. "We never meet, but we're experiencing something so similar. It almost wrote itself in the room, of her perspective, to my perspective. It's something that I think a lot of women go through and deal with."
Pearce might be one of the reigning country music superstars, but she is still a fan of other artists, especially McBryde, which is why she reached out to her personally to ask if they could collaborate together.
"'Never Wanted To Be That Girl' was exactly how 'I Hope You're Happy Now' happened for me," Pearce recounts.  "I played a show with Luke Combs and I wanted to write with Luke, so I asked him. I played a show with Ashley. I wanted to write a song with her, so I called her and asked her."
Pearce has big plans for 2022, which include touring, new music, and a new lease on life.
"I think [I'm] just doing everything in my power to continue to solidify my place in country music," the reigning CMA Female Vocalist of the Year tells BMLG. "I feel like I'm just getting started. Yes, I've had a lot of things happen, but I think just continuing to have more nominations, maybe some more wins. I'd love a Grammy nomination."
"Never Wanted to Be That Girl" is currently in the Top 15 at radio. Find all of Pearce's music by visiting her website.